Workshop to introduce the Guidebooks on Water resources for managers and enterprises in Bac Lieu province
On June 23, 2022, within the framework of the Project Improvement of Groundwater Protection in Vietnam (IGPVN), the National Center for Water Resources Planning and Investigation (NAWAPI) in collaboration with the Department of Natural Resources and Environment (DONRE) of Bac Lieu province held a workshop to introduce the Guidebooks on Water resource for managers and enterprises in the province. Nearly 100 delegates from various departments of DONRE Bac Lieu, sub-DONRE of districts and city and representatives of enterprises exploiting and using groundwater in the province attended the workshop.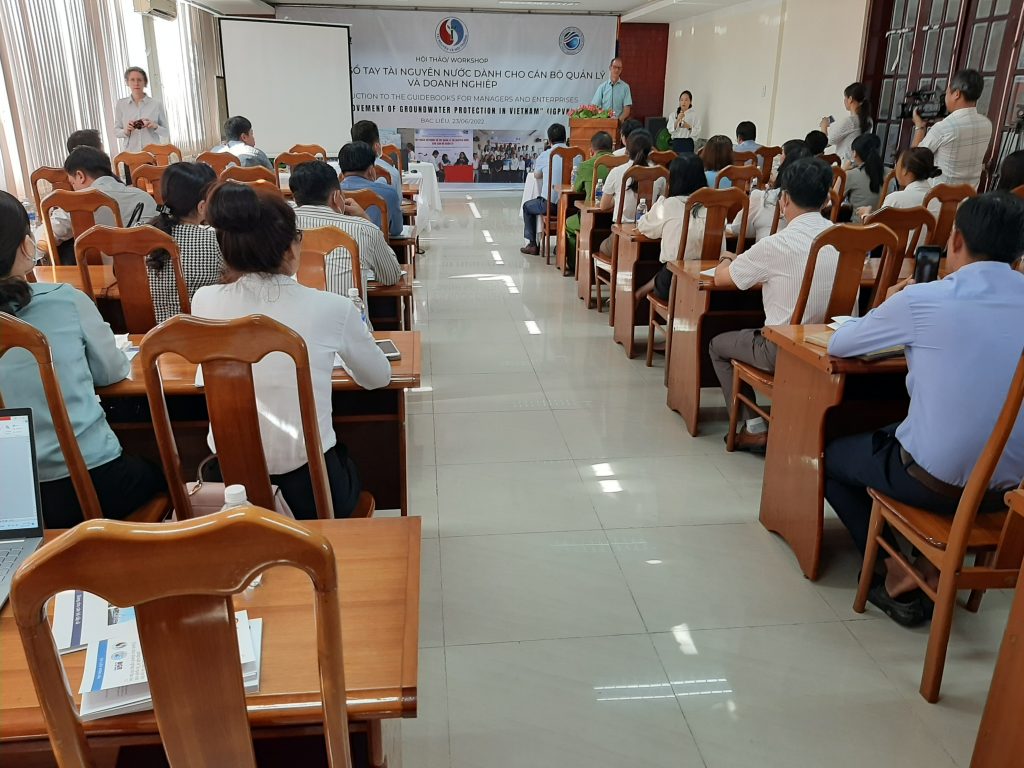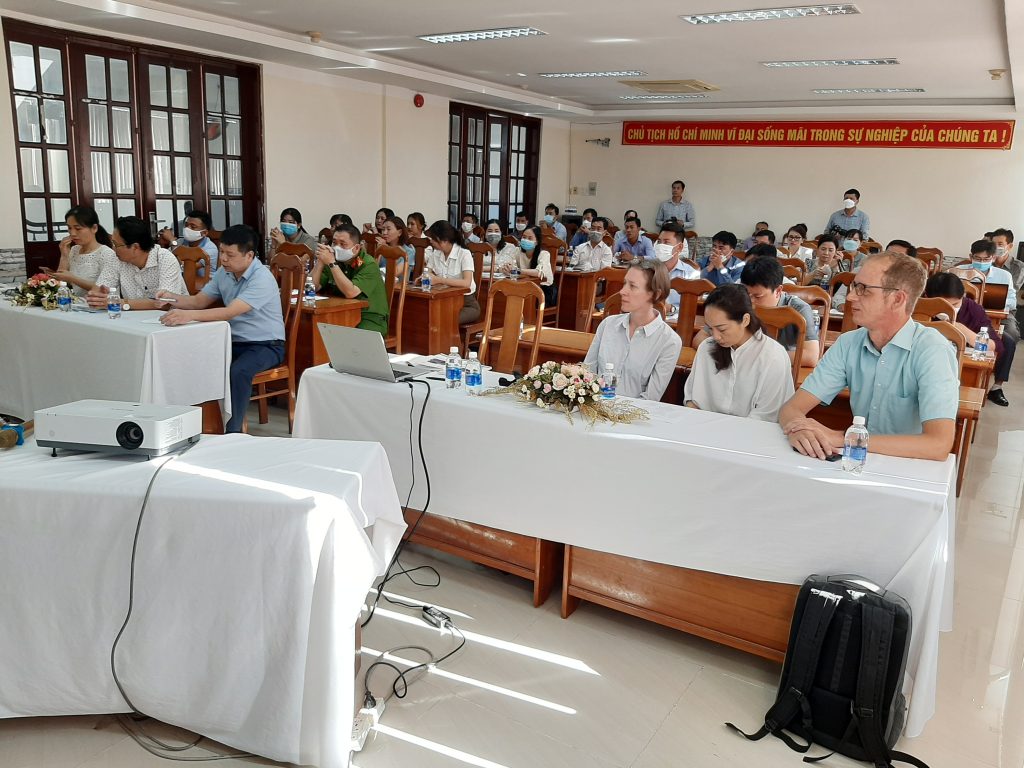 Compilation of guidebooks on water resources aimed at various audiences is one of the basic activities of the IGPVN Project to support water resource management and raise awareness about water resources.
Guidebook on water resources management for local managers and guidebook on implementation of legal regulations in the water resources sector for enterprises in Bac Lieu province are coordinately compiled by the IGPVN Project and the DONRE Bac Lieu, specifically the Department of Water Resources – Climate Change & Sea from the end of 2020.  The relevant legal regulations on water resources were reviewed and organized by topic based on the Law on Water Resources 2012. The Guidebooks are to provide basic knowledge and professional guidance for local water resources managers on performing state management of water resources; to facilitate enterprises and water users to easily look up, learn and strictly comply with legal regulations on water resources. Legal regulations in the field of water resources promulgated in the province and at the central level by the end of 2021 have been fully considered and reflected in these two Guidebooks.
Previously, in 2016 and 2018, the IGPVN project respectively coordinated with the DONREs Soc Trang and Ca Mau to compile the Guidebook on Water Resources for managers and enterprises in the two provinces.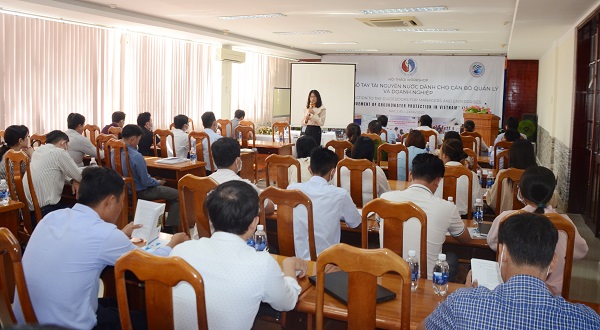 At the Workshop, the IGPVN project expert introduced the main contents of the two Guidebooks and listened to the comments from the participants. At the same time, representatives of various enterprises also shared some issues related to their implementation of legal regulations on water resources; for example: delineation of the hygiene protection zone for groundwater production wells, locating the observation wells for high yield groundwater production wells, monitoring of groundwater exploitation and automatic data transmission, penalty for groundwater abstraction exceeding the licensed pumping rate.