The field visit and handover of the IGPVN products in Ca Mau
The cluster of 5 groundwater level monitoring wells in U Minh town, U Minh district has been invested and built by the IGPVN since 2016 and installed with automatic data logging devices of the manufacturer Van Essen Instrument. From January 2021, the Project has installed automatic data transmission monitoring equipment systems (Dipper-PT and Slimcom of SEBA manufacturer) in 3 out of 5 wells here. Up to now, the devices are operating stably, automatically measuring and recording water level data and periodically transmitting data to the server.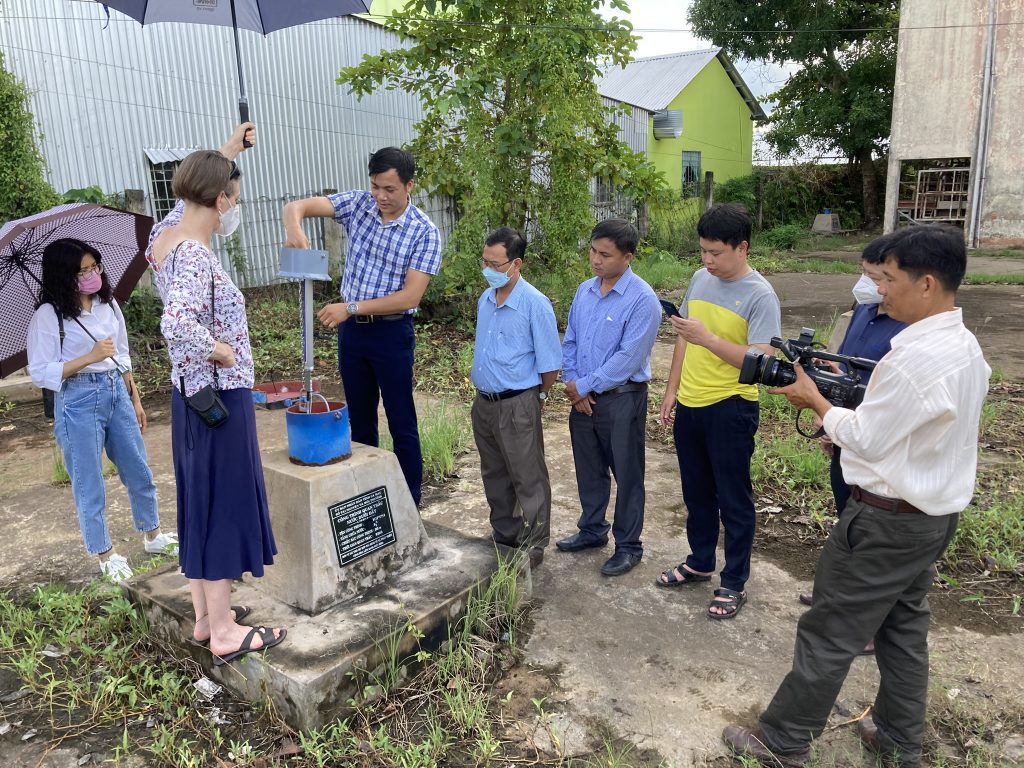 The project expert provided manual documents and directly instructed staff of DONRE Ca Mau on how to use and operate this monitoring equipment system. It is expected that from now until the end of the year, the Project will continue to organize a repeating training course to guide staff of all 3 DONREs to use and operate the monitoring equipment system; at the same time continue to support the DONREs in operating of the monitoring works.
In order to support the implementation of the provisions of the Circular 24/2016/TT-BTNMT on delineation and announcement of hygiene protection zones of domestic water supply areas, the IGPVN conducted a feasibility study on establishing hygiene protection zones of groundwater production wells for domestic purposes. The demonstration model of wellhead protection has been designed and built by the IGPVN at the two rural water supply stations in Tran Do hamlet, Thanh Phu commune, Cai Nuoc district and Cai Su hamlet, Hoa Tan commune, Ca Mau City.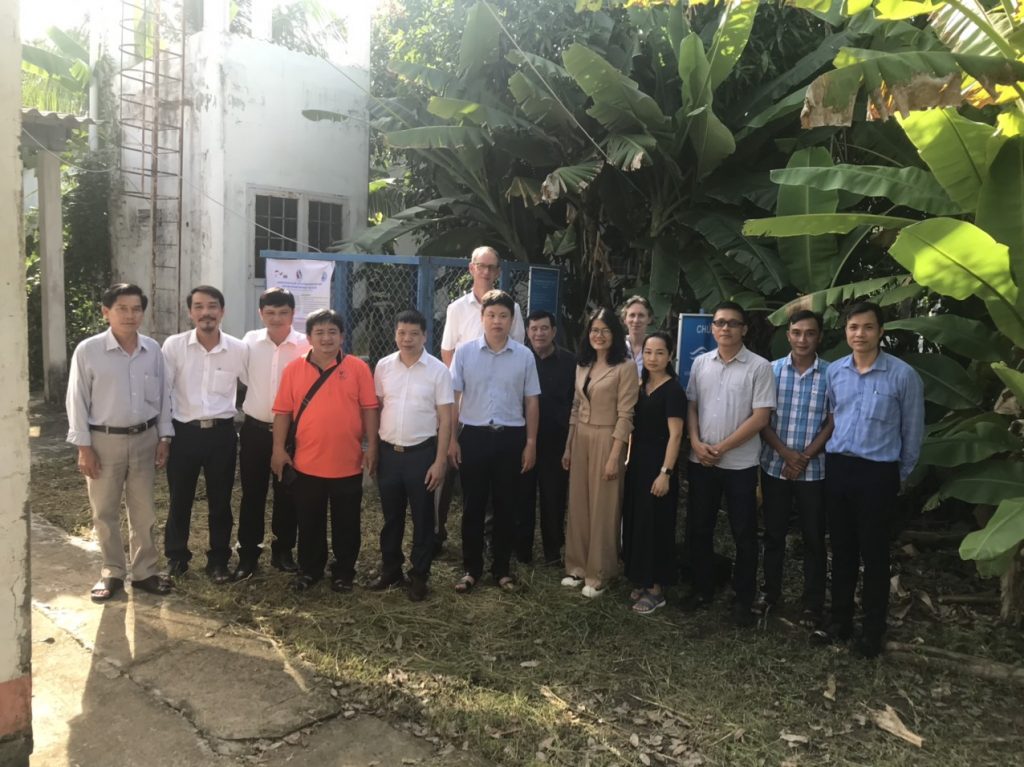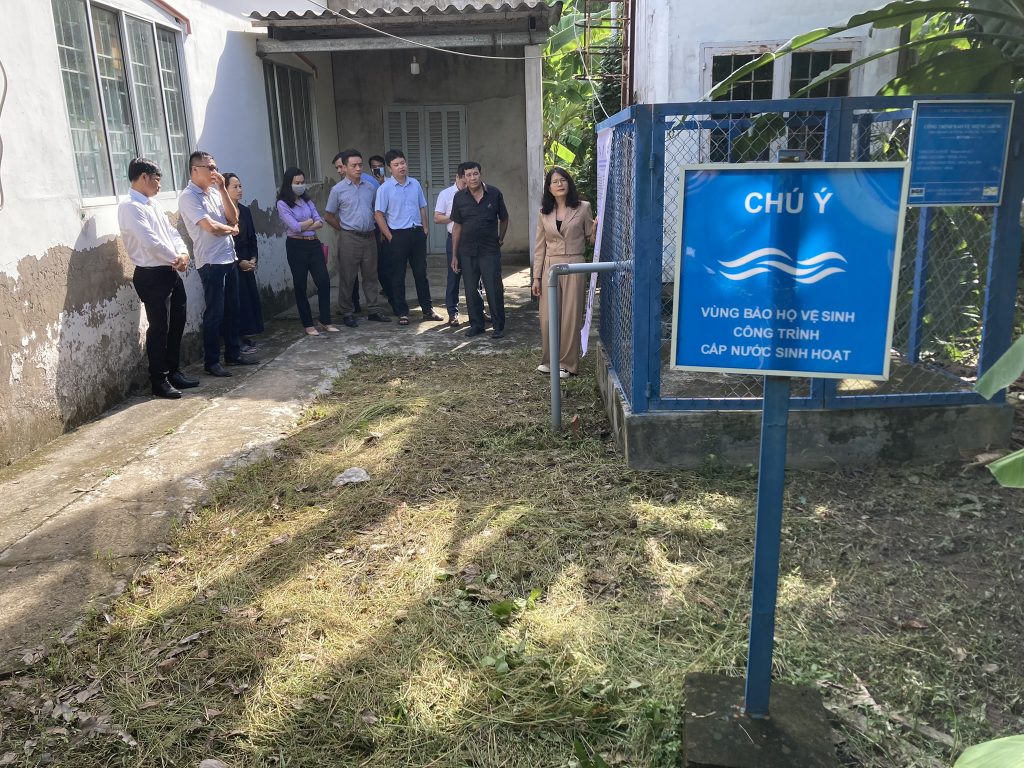 Considering the hydrogeological characteristics of Ca Mau and the self-protection ability of the deep aquifers here, construction of wellhead protection works will be more practical for protection of water quality then any delineation of hygiene protection zone based on a fix distance from the wellhead in accordance with the provisions of the Circular 24/2016/TT-BTNMT. This demonstration model needs to be widely disseminated by the DONRE to owners of groundwater production wells for domestic purposes.