Groundwater Sampling from National Network in Mekong Delta
From March 22nd to April 18th, IGPVN Team carried out a groundwater sampling campaign at the National Monitoring Wells in the Mekong Delta, in combination with the bi-annual sampling of NAWAPI.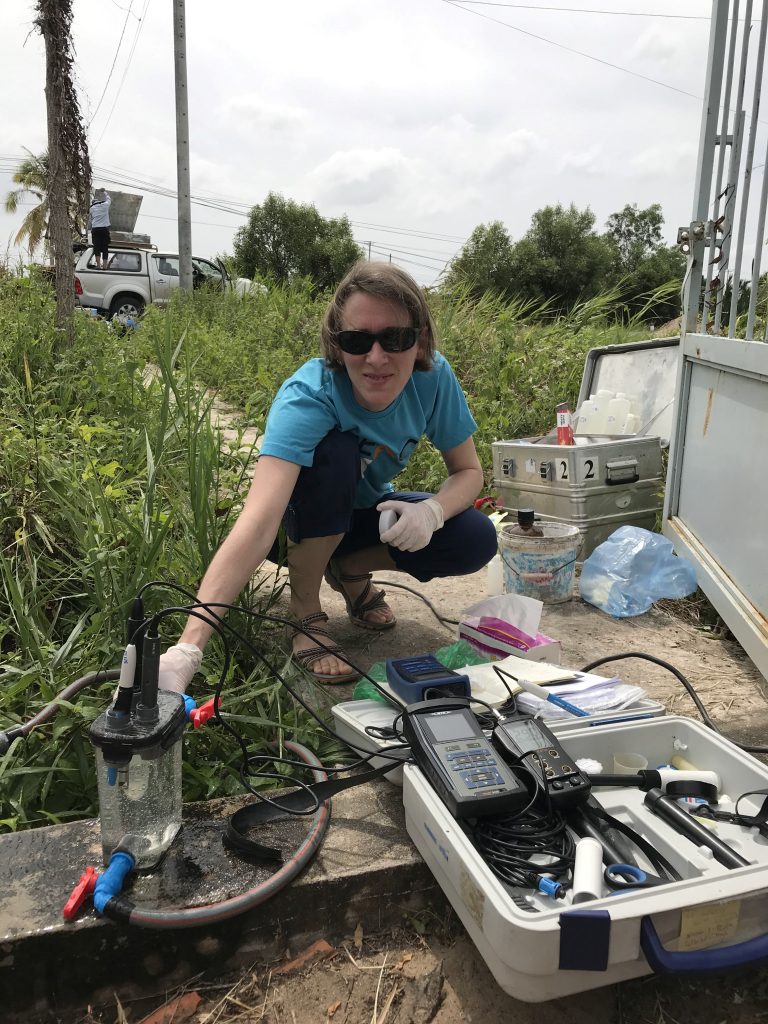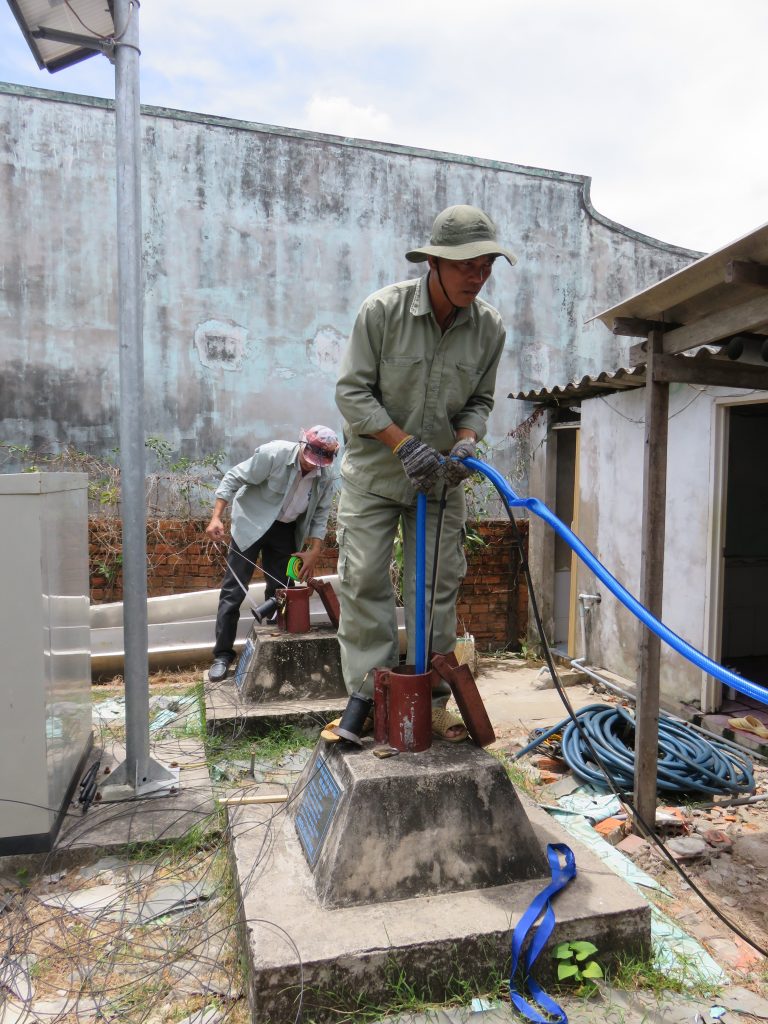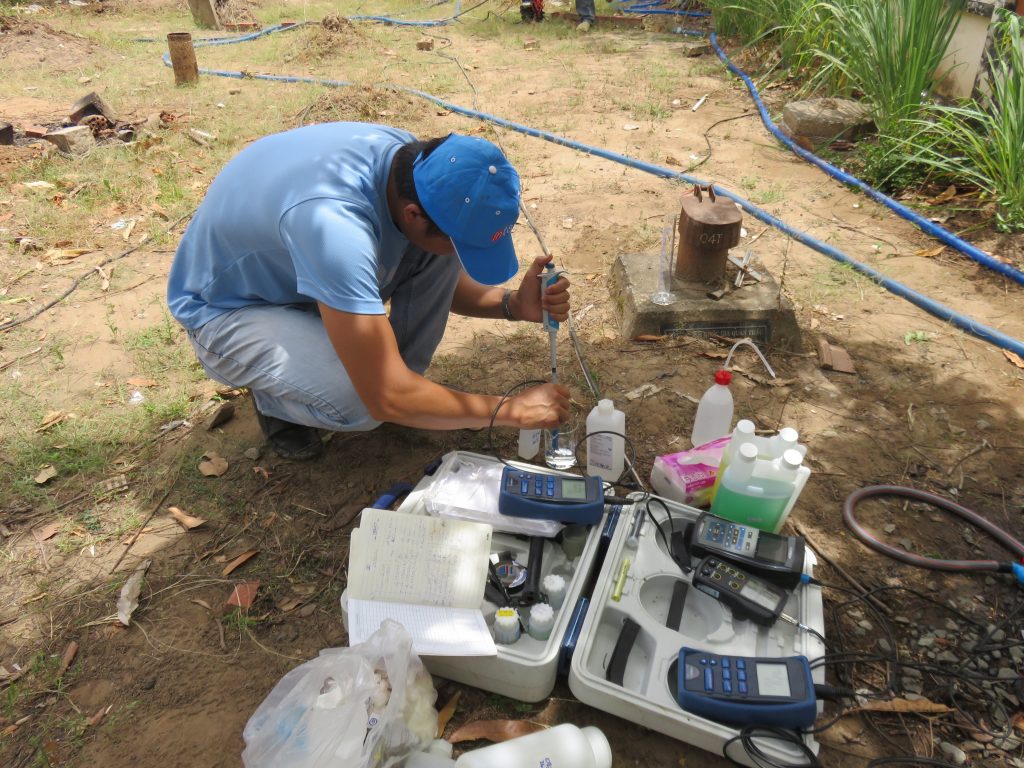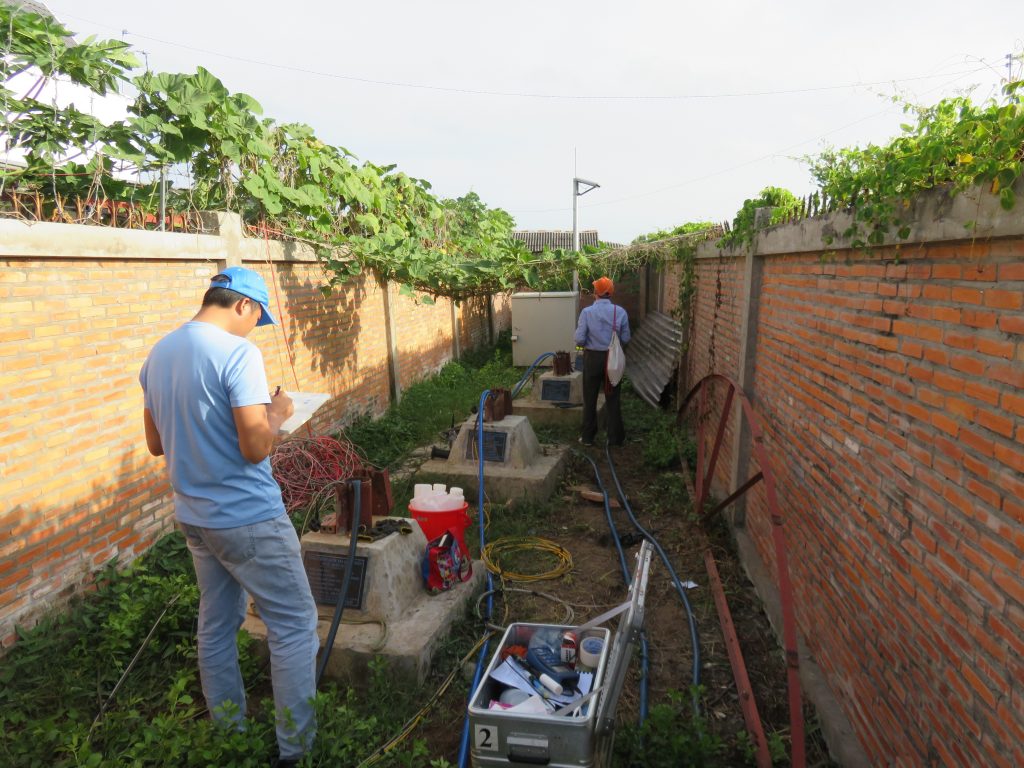 The team has taken 120 samples from the National Monitoring Wells from 12 provinces, covering the whole Mekong Delta.
The samples were collected and shipped to Hanoi for cool storage every week.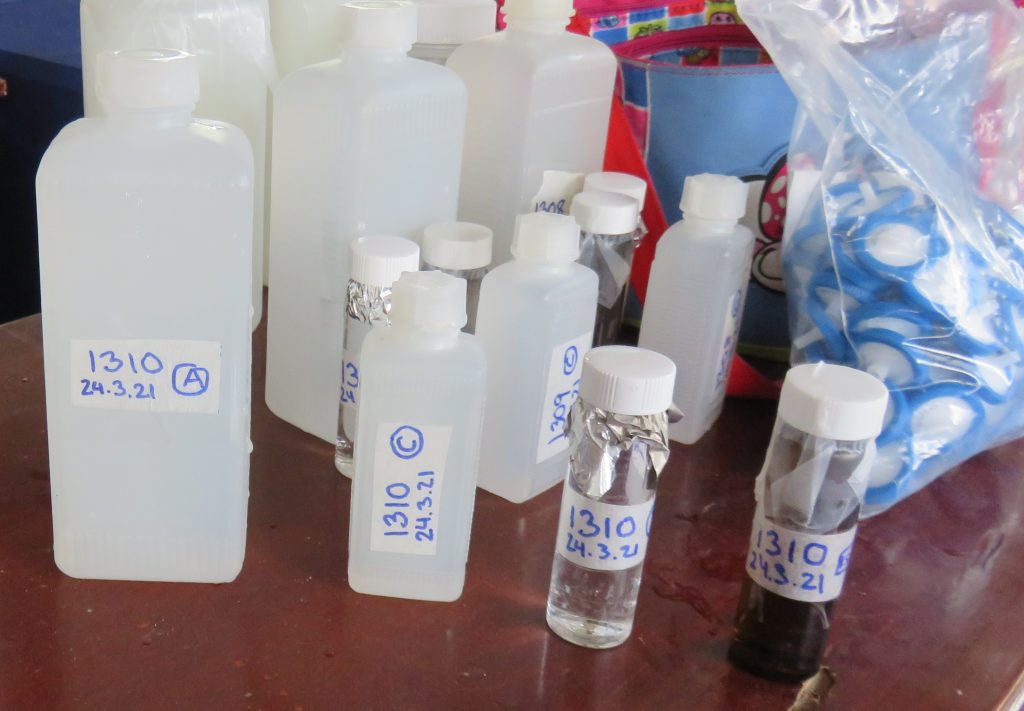 In May, the samples were sent to BGR Lab in Hannover for chemical analysis (cation, anions, minor ions, DOC and stable isotopes).
Recently, IGPVN contracted the Centre for Isotope Research (CIO), Energy and Sustainability Research Institute Groningen (ESRIG), University of Groningen – the Netherlands to analyze C14 and C13 concentrations in selected 60 samples.
The results of the analyses are supposed to be available in the next two months and will be evaluated to learn more about the genesis, flow paths and hydrogeochemical characteristics of the groundwater in the Mekong Delta.