New project "Climate-resilient management of groundwater and geohazards"
On 20-27th July 2020, the Government Vietnam and Germany held virtually a Negotiation Meeting on the next cooperation program in Hanoi and Bonn. Accordingly, a follow-up commission to the on-going IGPVN project was agreed during the negotiations. The new project entitled "Climate-resilient management of groundwater and geohazards" aims at strengthening adaptive management of groundwater and geo-hazards for sustainable development of the Mekong Delta and other coastal regions of Vietnam.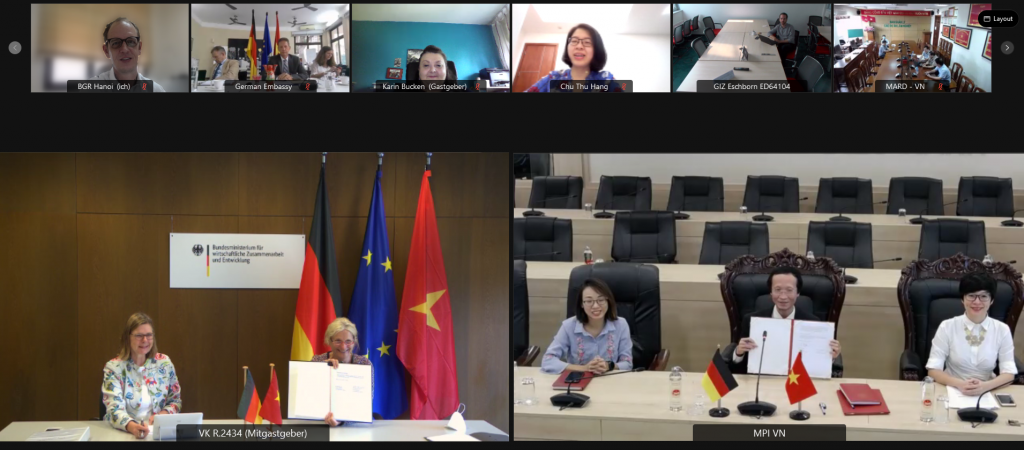 The existing experiences on groundwater protection will be carried over into an enlarged approach centered on the strategic role and contribution of groundwater to the resilience of coastal zones in a changing environment, and the causes and risks posed by related geo-hazards (such as land subsidence and bank erosion). The project will strengthen sectoral oversight, foster interdisciplinary collaboration and develop climate-adaptive solutions, with emphasis on digital transformation in the groundwater management chain. A dual strategy will continue to pair specialized advisory at the national level with hands-on practical support in selected coastal provinces. The project will be implemented by BGR and is tentatively scheduled to start in the second half of 2022.