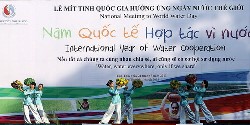 In 2013, the Ministry of Natural Resources and Environment has chosen Can Tho city to celebrate the World Water Day thank to its prime location. Can Tho is situated in the center of the Cuu Long River Delta and the gateway of the Mekong River's downstream. Besides, it is because on 20th-22nd March, the ASEM seminar on water resources and river basin management- the green growth approach also took place in Can Tho. The World Water Day this year transferred the massage "Water, water everywhere, only if we share" and called for the cooperation and sharing of the World community for the precious and finite resource of water.
The World Water Day celebrations included the following activities: National Meeting to response to the World Water Day, Scientific Workshop themed "Coorperation for Water", Photo exhibition "Water – the source of life", Award-giving ceremony of the Painting contest "Protection of water is protection of life", Groundwater Water Box show and some other awareness raising activities.
In addition to the support in terms of finance, the Project "Improvement of Groundwater Protection in Vietnam (IGPVN)" also took part in some activities such as Painting exhibition, Groundwater Box show, painting contest award-giving ceremony. In particular, the Project has delivered 1000 gifts including Bag, puzzle, Comics, cap and project posters for the participants and the people attending the National Meeting.
The leaders of the National Center for Water Resources Planning and Investigation (CWRPI) and its sub-ordinate bodies also fully attended the event.
Following are some images of the events.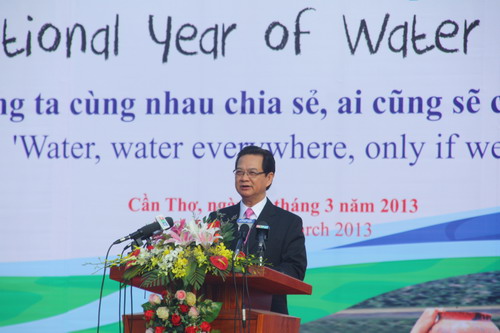 Prime Minister delivering the speech at the National Meeting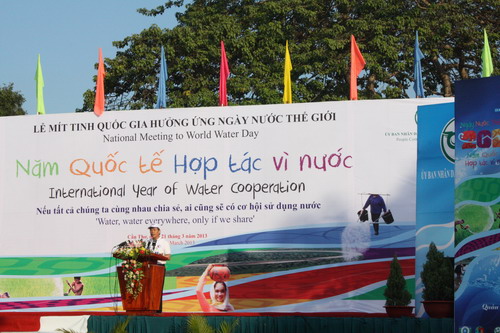 Minister  of the Ministry of Natural Resources and Environment
Nguyễn Minh Quang delivering the speech at the Meeting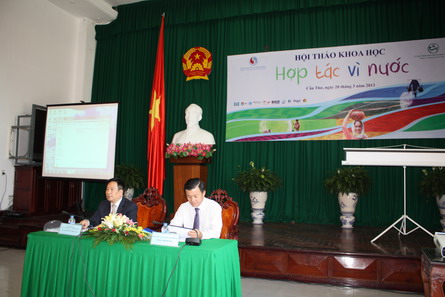 Vice Minister of the Ministry of Natural Resources and Environment  Nguyễn thái Lai and the vice president of Can Tho People's Committee Đào Anh Dũng hosting the Scientific Workshop themed "Cooperation for Water"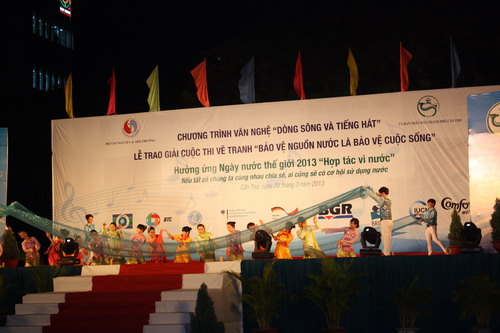 Artistic performances "River and Singing"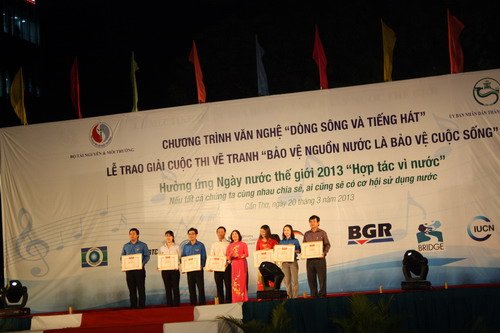 Award-giving ceremony of the Paining Contest  "Protection of water is protection of life"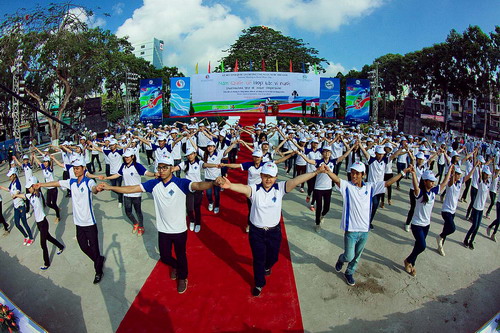 Flashmob dance
(IGPVN)