As part of the communication activities to improve public awareness on water protection, the IGPVN Project has funded for children's Painting Contest on the theme "Protection of water is protection of life". The Vietnam Center for children's development and supports which belongs to the Central Council of Young Pioneers has helped to execute the competition.
The competition was launched in February 2013 and has attracted the participation of more than one million children in all over the country. The Organizational Committee has selected 37 most excellent pictures which showed creative ideas, expressing feelings and responsibilities of children in the protection of water resources. The prize-winning works were introduced in the exhibition with the same theme on the World Water Day 2013 in Le Huu Phuoc Park, Can Tho city from 19-22 March 2013.
In the evening of March 20th, the organizers held the award-giving ceremony for the winners. The session is in a series of programs in response to the World Water Day 2013 in Can Tho city. The special Prize went to Tran Hoang Linh, class 511from Phu Dong Primary, Hai Chau District, Da Nang City with the picture named "Water for life". Two first prizes belong to Ms. Nguyen Vo Thuy Truc, Grade 2/1, Nguyen Dinh Chinh Primary School, Phu Nhuan District, Ho Chi Minh City and Le Ngoc Cam, Grade 9/1, Tran Phu Secondary School, Hue city, Thua Thien Hue province. In addition, the organizers also awarded four second prizes, 10 third prizes and 20 consolation prizes for the winners. Here are some pictures of winners and photos of the award-giving ceremony in Can Tho.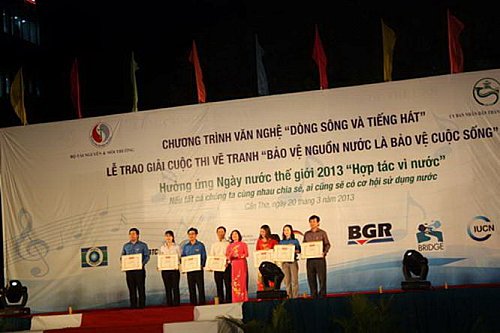 Collective prizes awarded by Ms Nguyen Thi Ha – Secretary of the Ho Chi Minh Youth Union, President of the Central Council of Young Pioneers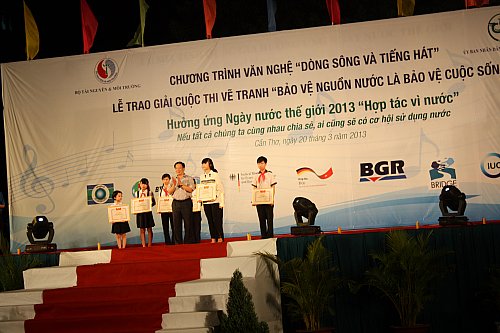 Special Prize awarded by Dr. Nguyen Thai Lai – Vice Minister of the Ministry of Natural Resources and Environment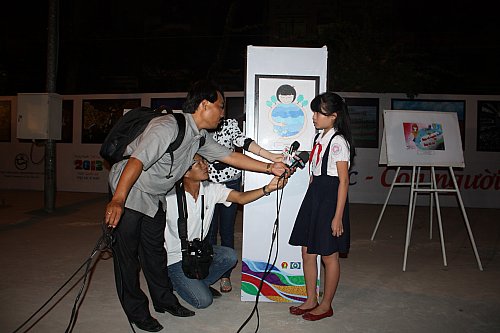 Interviewing the Special Prize winner, Tran Hoang Linh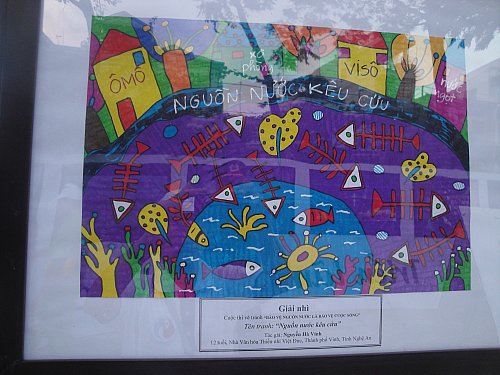 First Prize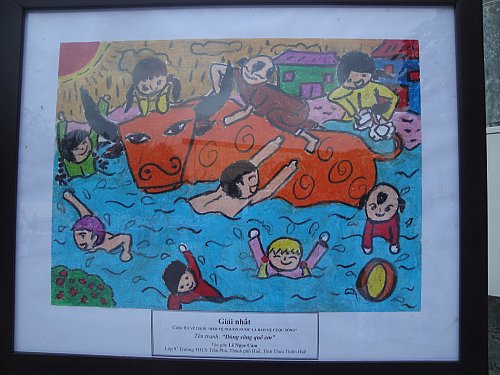 Second Prize
(IGPVN)