Pre-Planning Workshop for the New Project 2015 – 2016
On 14/10/2013, at Hanoi Club hotel, the Federal Institute for Geosciences and Natural Resources (BGR) in cooperation with the National Center for Water Resources Planning and Investigation (NAWAPI) organized a Pre-Planning Workshop for the New Project 2015 – 2016.
Participating in the workshop included the German experts (Mr. Jens Boehme – IGPVN project Leader, IGPVN project, Ms. Christiane Molt –project coordinator from BGR Hannover, Dr. Roland Baeumle – Hydro-geologist, Ms. Dorit Lehrack – Independent consultant, Dr. Tong Ngoc Thanh – Vice General Director in charge of NAWAPI and representatives from all the sections, sub-centers and divisions of NAWAPI.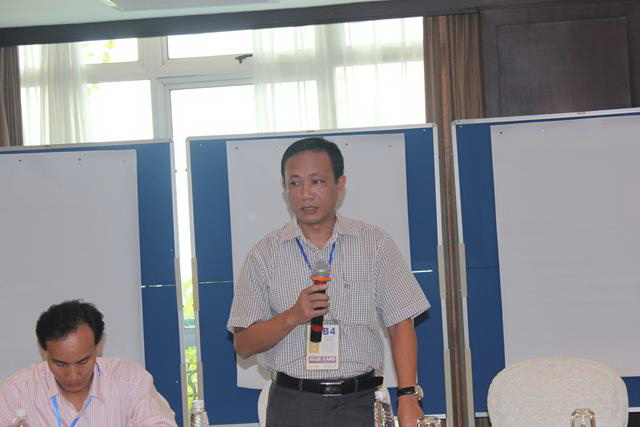 Topics of discussion in the Workshop have been the current situation, requirements for water resources management, intervention possibilities to improve groundwater management and protection in the Mekong Provinces.
The presentation from Dr. Roland Baeumle specified a number of issues relating to groundwater resources management and protection in Ca Mau, Kien Giang and Soc Trang. The common problems observed in the three province groundwater are: 1) recharge mechanism has not been fully understood, 2) groundwater reserves has not been precisely evaluated, 3) overexploitation of groundwater from Pleistocene aquifer caused increasing saltwater intrusion, land subsidence and risk of Arsenic release from the interbedded clays contaminating deep aquifers which have been previously considered to be Arsenic-free. Dr. Baeumle proposed some possible interventions for the coming project including characterization of the local groundwater flow regime, assessment of leakage between aquifers, distinguishing areas with higher from areas with lower risk of salt water intrusion and establishing a technical guideline for safe groundwater exploitation in coastal areas in Vietnam.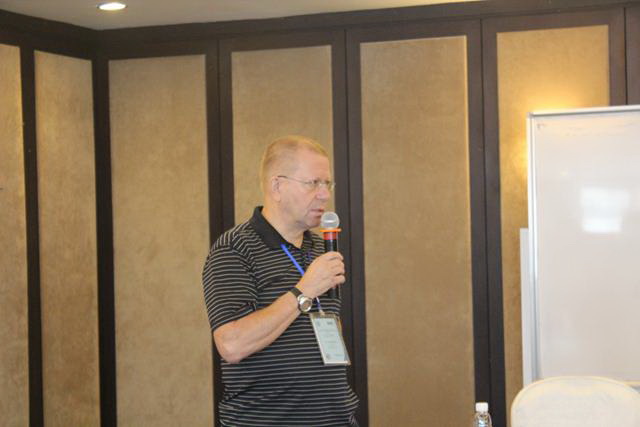 Ms. Dorit Lehrack summarized the intervention possibilities with three components including policy advisory assistance, technical assistance and awareness raising. Successful implementation of these three components will help NAWAPI to improve technical capacity and build up a co-operation network with relevant authorities.
Dr. Tong Ngoc Thanh emphasized the role of groundwater resources management and protection in Mekong Provinces and the need to identify the safe groundwater exploitable reserves for each region as a basic for development of water resources management and protection policy. Dr. Thanh declared that the project results should be specific and easy to apply in water resources management and protection practices in Vietnam.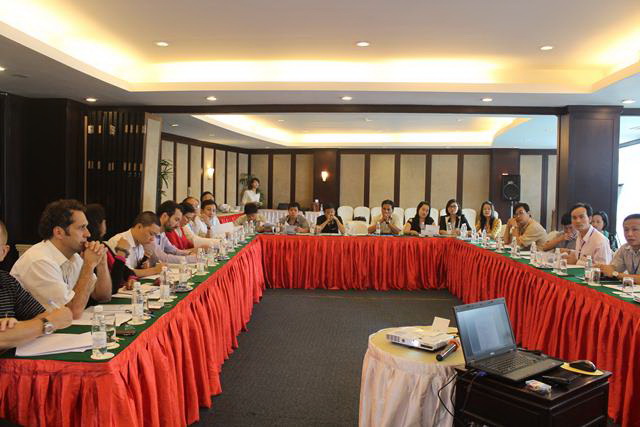 The workshop participants agreed on the following issues:
 The coming project: Improvement of groundwater protection in Mekong Provinces
Project components: the coming project will be carried out in the provinces in the Mekong River delta (it has not yet decided the specific provinces) aiming to establish technical guidelines on groundwater resources management and protection; provide technical assistance for a better understanding on the current status of groundwater and water resource management in the project area. Technical assistance including assessment of saltwater intrusion, land subsidence caused by over exploitation, identification of saltwater – fresh water boundary, alternative water sources, application of advanced method to calculate safe groundwater exploitation reserves. In addition to that, technical assistance to improve capacity and equipment for NAWAPI is necessary. The third component was awareness raising on issues relating to water resources management and protection for NAWAPI and DONRES staff as well as for relevant agencies and enterprises.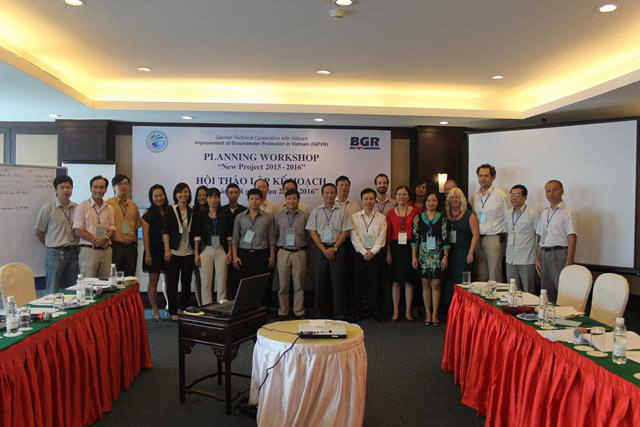 Basing on the discussion results in this workshop, a project proposal will be prepared to submit to relevant authorities in Germany and Vietnam for approval.
(IGPVN)