On August 17, 2019, expert of the Project "Improvement of Groundwater Protection in Vietnam" (IGPVN) collaborated with the sub-Department of Water Resources – Minerals (Ca Mau DONRE) to conduct a field survey of a number of water supply works in 3 communes of Hoa Thanh, Hoa Tan and Ly Van Lam – Ca Mau City for pilot delineation of the sanitary protection zone for domestic water supply works in accordance with Circular 24/2016 /TT-BTNMT.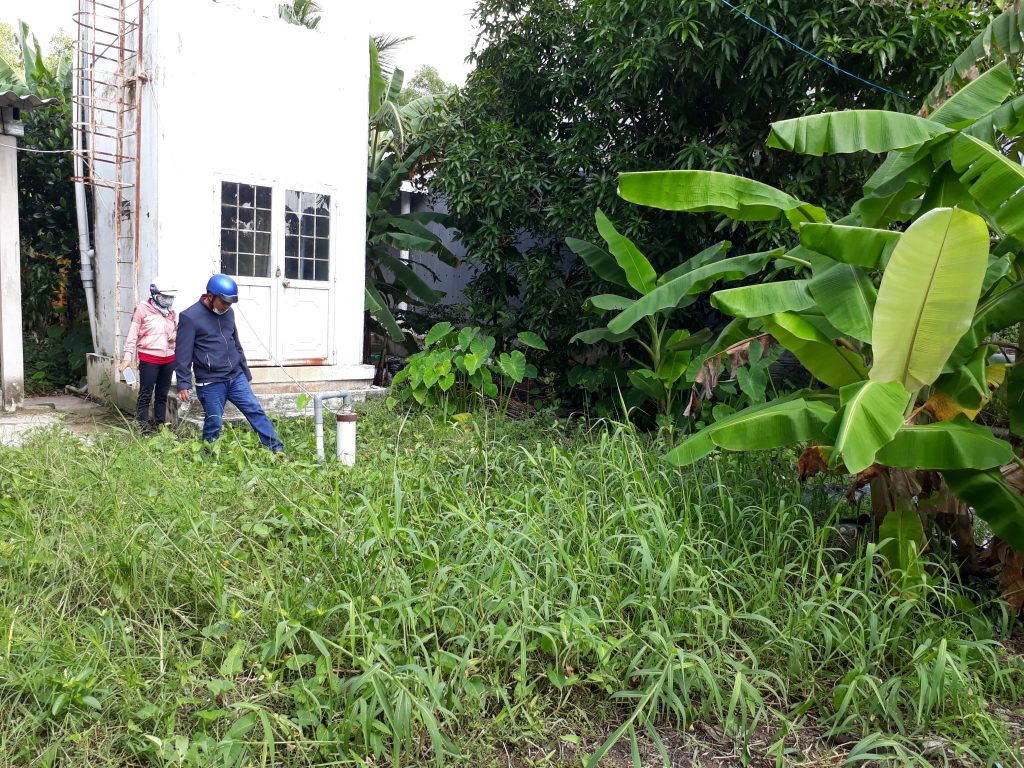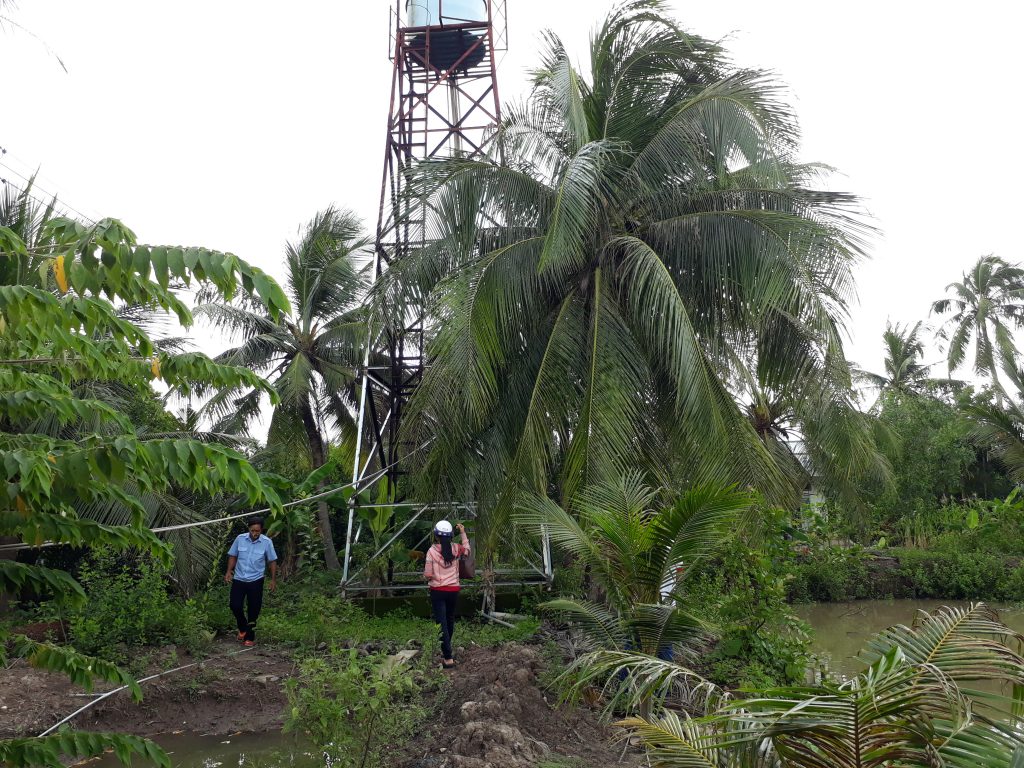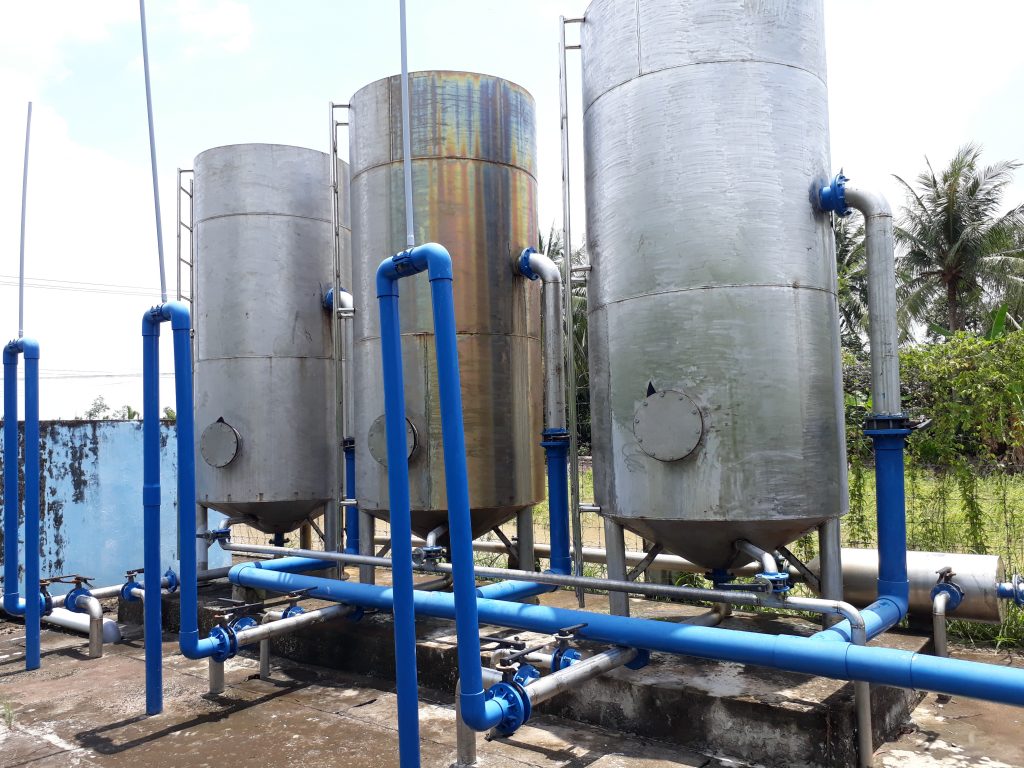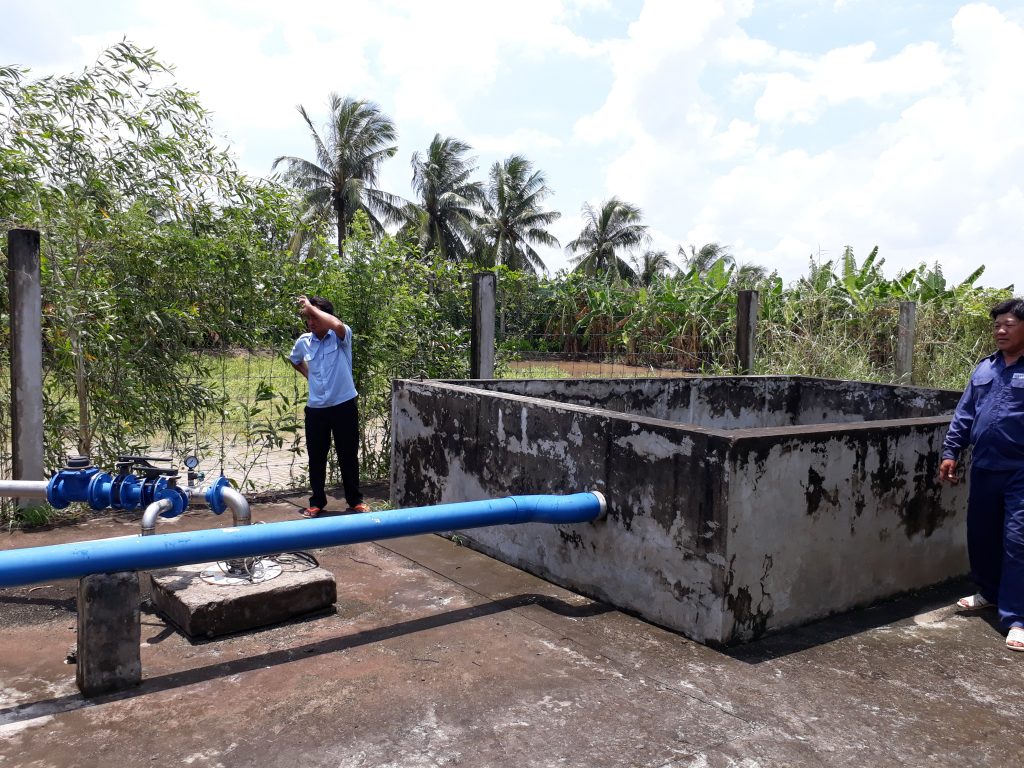 These water supply facilities were built within the framework of the National Target Program for Rural Water Supply and Sanitation, and were handed over to the Ca Mau Center for Rural Water Supply and Sanitation for management and operation. Up to now, these wells still do not have Licenses for groundwater exploitation and use; thus, hindering the management as well as the application of legal regulations on water resources, particularly the calculation and collection of natural resources tax, the money for granting water resources exploitation rights and the environmental protection fee.
With the consent of Ca Mau Provincial People's Committee, Ca Mau DONRE is currently compiling a list of water supply works managed and operated by Ca Mau Center for Rural Water Supply and Sanitation in order to issue additional licenses; at the same time, instruct delineating the sanitary protection zone for these works.
As expected, the IGPVN project will consider and select a certain number of suitable water supply wells and establish the sanitary protection zone in the field. This will be a pilot model to replicate for water supply wells in the province.