On August 21st, 2019, in the afternoon, the experts of the German Federal Institute of Geosciences and Natural Resources (BGR) together with the representative of the German Embassy in Vietnam had a direct meeting with the Deputy Minister of Ministry of Natural Resources and Environment – Le Cong Thanh on the activities of the Project "Improvement of Groundwater Protection in Vietnam" (IGPVN) and key contents in the near future.
Leaders of the National Center for Water Resources Planning and Investigation and representatives of many agencies and units under MONRE were also present at this meeting.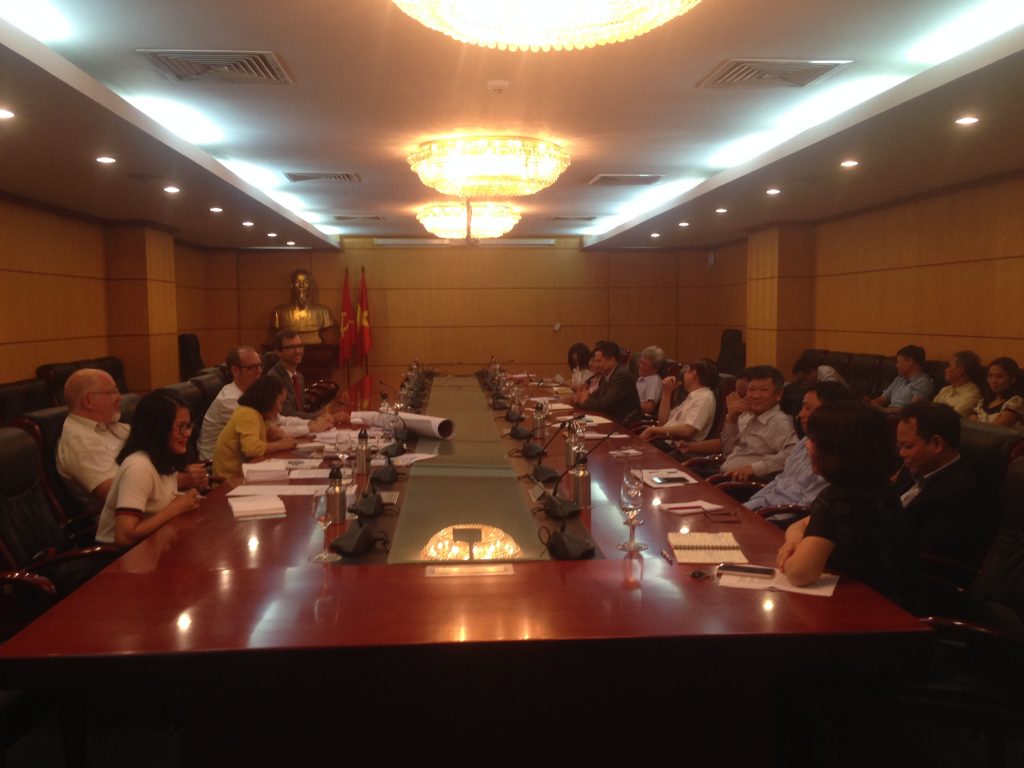 Here, the BGR Team Leader – Mr. Andreas Renck summarized the key activities and achievements of the IGPVN Project: detailed hydrogeological survey and study in Soc Trang and Ca Mau Provinces; building and transferring the groundwater monitoring network for the Provinces; support and improve the management of water resources in the Provinces. Ongoing activities include: surveying of ground water exploitation works in Ca Mau; building and transferring database management software to Ca Mau DONRE; collecting and analyzing inSAR data for ground subsidence research.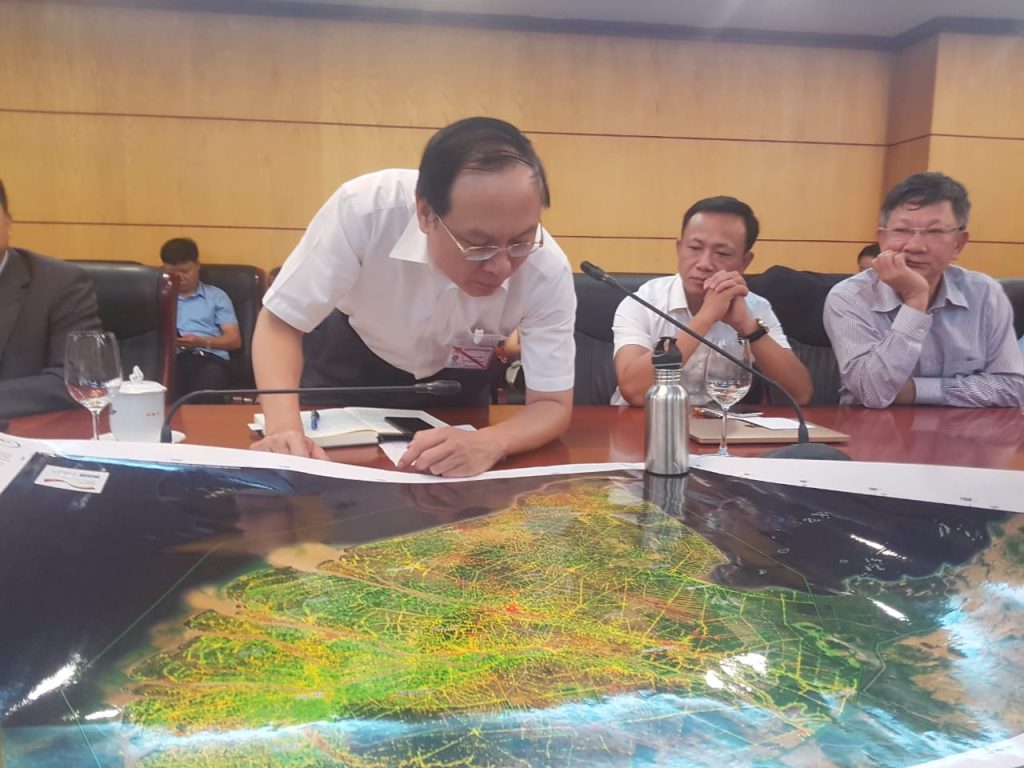 Being aware of the importance of the IGPVN's activities and achievements in the context of climate change and increasing water-related issues, MONRE leaders have facilitated the representatives of MONRE agencies and units to discuss the outcomes of the IGPVN Project.
At the end of the meeting, the Leader of MONRE expressed his desire to cooperate and apply the project's results to the Ministry's annual activities; at the same time, recommended to introduce and promote the results of the project, possibly through an international scientific workshop on the occasion of the 5-year preliminary review of the implementation of the Government's Resolution No. 120. In addition, the Leader of MONRE also expressed his desire to continue the technical cooperation program with the German Government.