On May 21st, 2022, the Workshop on orienting management, exploitation, use and sustainable development of water resources in the Mekong Delta was held in Can Tho City, chaired by the Deputy Minister of Natural Resources and Environment Le Cong Thanh with the participation of nearly 100 delegates from Mekong Delta provinces and many international organizations. The Project "Improvement of Groundwater Protection in Vietnam (IGPVN)" (cooperatively implemented by the German Federal Institute of Geosciences and Natural Resources (BGR) and the Vietnamese National Center for Water Resources Planning and Investigation (NAWAPI) in Vietnam) was honored to sponsor this event.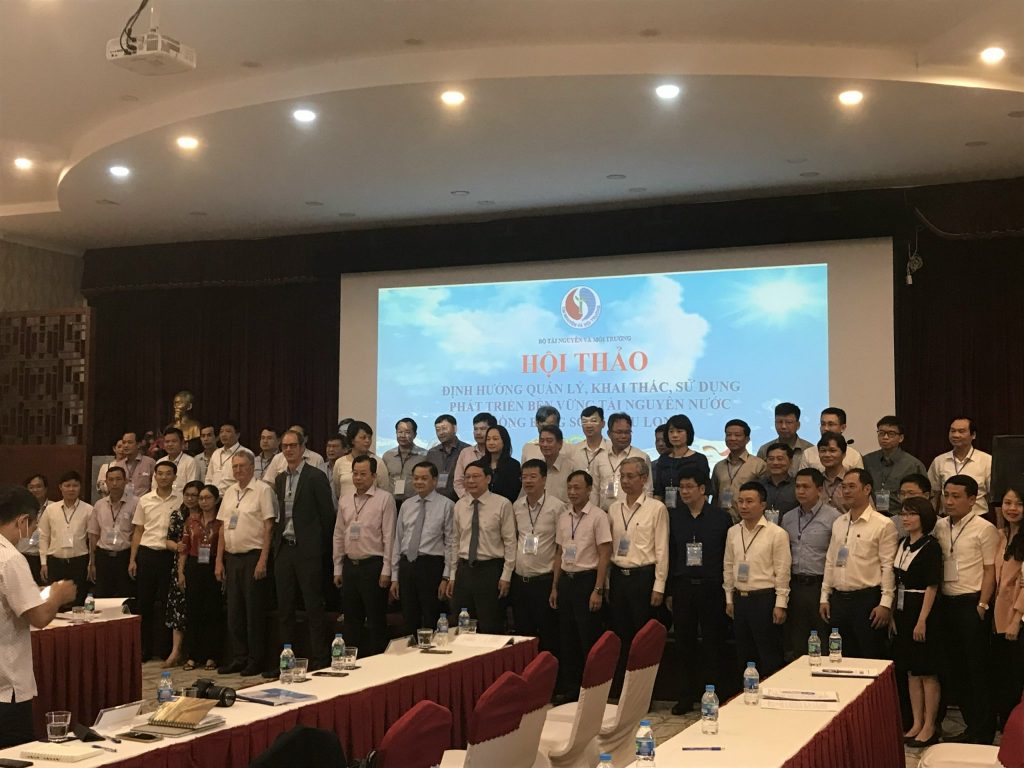 The workshop was organized to fully and comprehensively assess the issues of management, protection, exploitation and use of water resources throughout the Delta, serving the formulation of the Mekong River Basin Integrated Planning for the period 2021 – 2030, vision to 2050.
At the conference, many new scientific research results were presented by the delegates. Accordingly, water resources in the Mekong Delta are facing serious challenges due to the impacts of climate change and the exploitation of water resources upstream. Saltwater intrusion is complicated by changes in weather and climate conditions (increased and prolonged drought), changes in surface water flow regimes, groundwater exploitation regimes and increased water demand.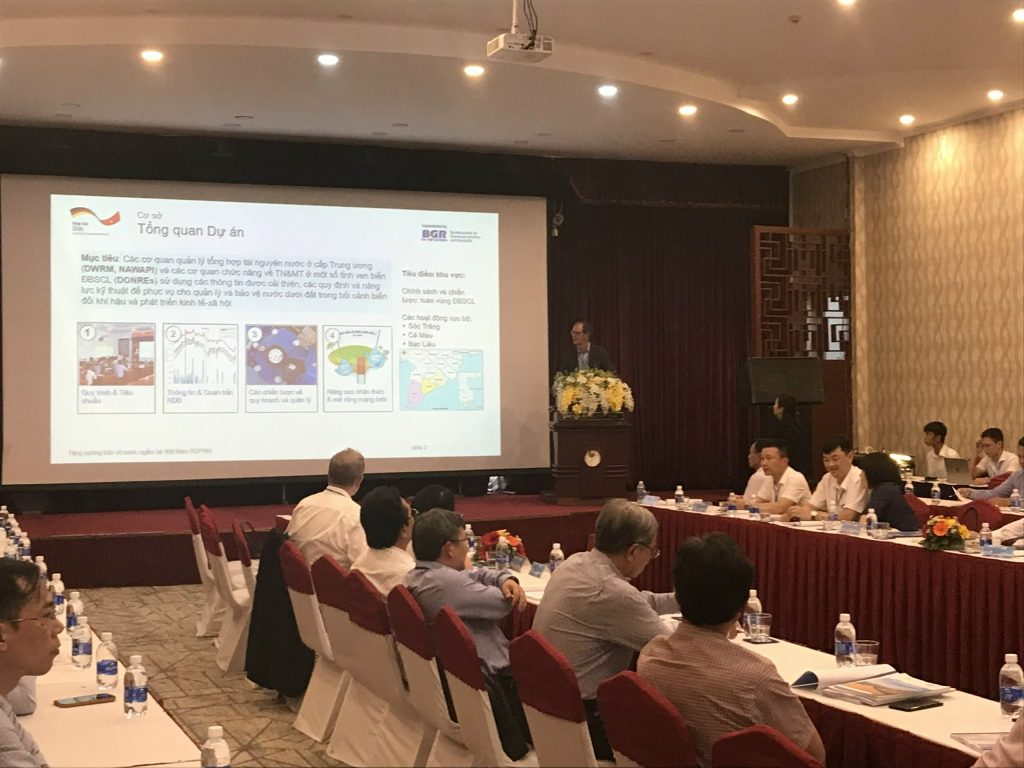 Mr. Andreas Renck – BGR Team Leader conveyed the message: "The non-renewable groundwater used today cannot be used tomorrow". This is the fundamental message that governs the entire groundwater resource planning process.