Seminar on IGPVN groundwater sampling campaign
On May 5th, 2022, at the National Center for Water Resources Planning and Investigation (NAWAPI), the Project Improvement of Groundwater Protection in Vietnam (IGPVN) held a seminar on its campaign to collect groundwater samples from the national monitoring wells in the Mekong Delta.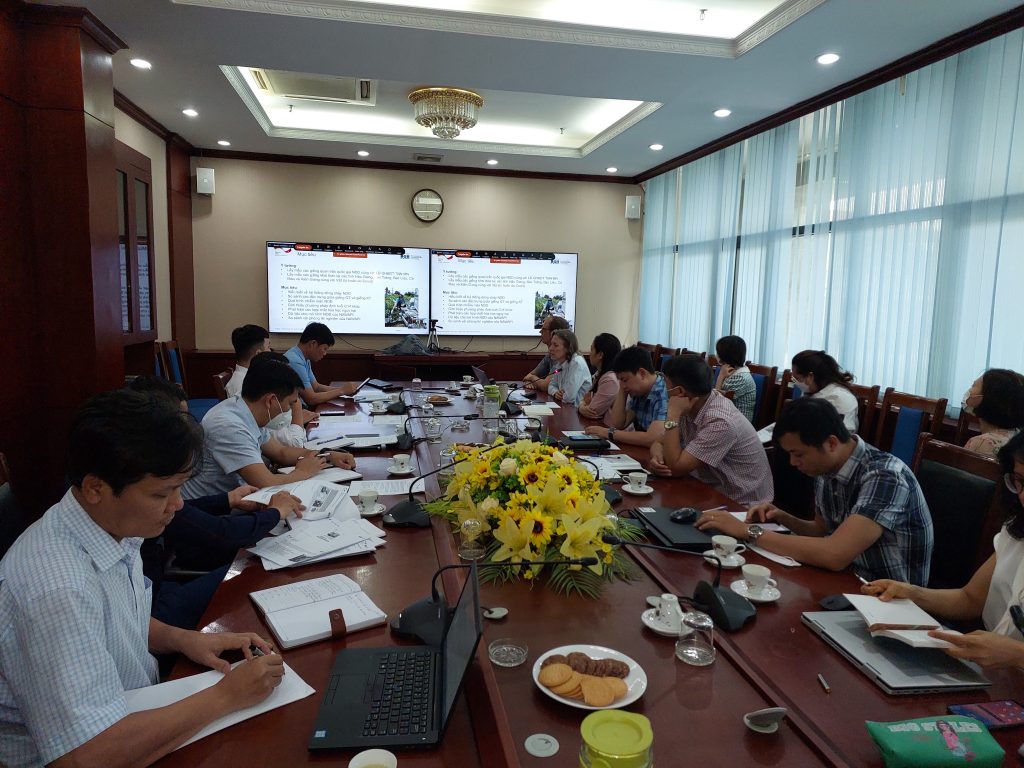 Dr. Nguyen Ngoc Ha – Deputy General Director of NAWAPI and many experts and officials from the Departments of Science, Technology – International Cooperation, the Departments of Water resources principal investigation, the Divisions and NAWAPI subcenters participated in the seminar.
Previously, with the agreement of NAWAPI leader, in March – April 2021, the IGPVN Project participated in a periodical campaign to take groundwater samples at the national monitoring wells in the Mekong Delta region of the Division for Water Resources Planning and Investigation in the south (DWRPIS) and conducted its independent sampling.
At the beginning of this seminar, Mr. Andreas Renck – BGR Team Leader gave an overview of the IGPVN project: the project framework, the project implementation areas and the project components. Then, Dr. Anke Steinel – BGR Hydrogeologist presented detailed information about the sampling campaign of IGPVN including:
– Research purposes and basis for selecting wells/aquifers for sampling;
– Process of water sampling at the monitoring wells;
– KoBo tool for field data acquisition;
– Wells were/were not sampled; field observations related to the status of the monitoring wells;
– Preliminary statistical processing, assessment of field results and notices on quality control of sampling;
– Compare with the results of NAWAPI.
At the same time, Dr. Anke also shared some more information about the deeper data interpretation being carried out by BGR experts.
After the presentation of Dr. Anke, officials of NAWAPI and its subordinates raised many opinions and questions about related issues: microbiological sampling process; absolute dating method of groundwater using 14C radiocarbon isotope by Liquid Scintillation Counting (LSC) and Accelerated Mass Spectrometry (AMS). At the same time, the NAWAPI side also proposed that the IGPVN Project support training for NAWAPI staff on the groundwater sampling process.
As expected, the IGPVN Project will continue to organize a seminar on interpretation of the analytical data of groundwater samples collected from the monitoring wells in the Mekong Delta.