Visit of the BMZ Delegation
On 1st November 2019, the Delegation from the Federal Ministry of Economic Cooperation and Development (BMZ) visited the BGR investigation site in Ca Mau City after the Government Negotiations on Development Cooperation between Vietnam and Germany 28-30 November 2019.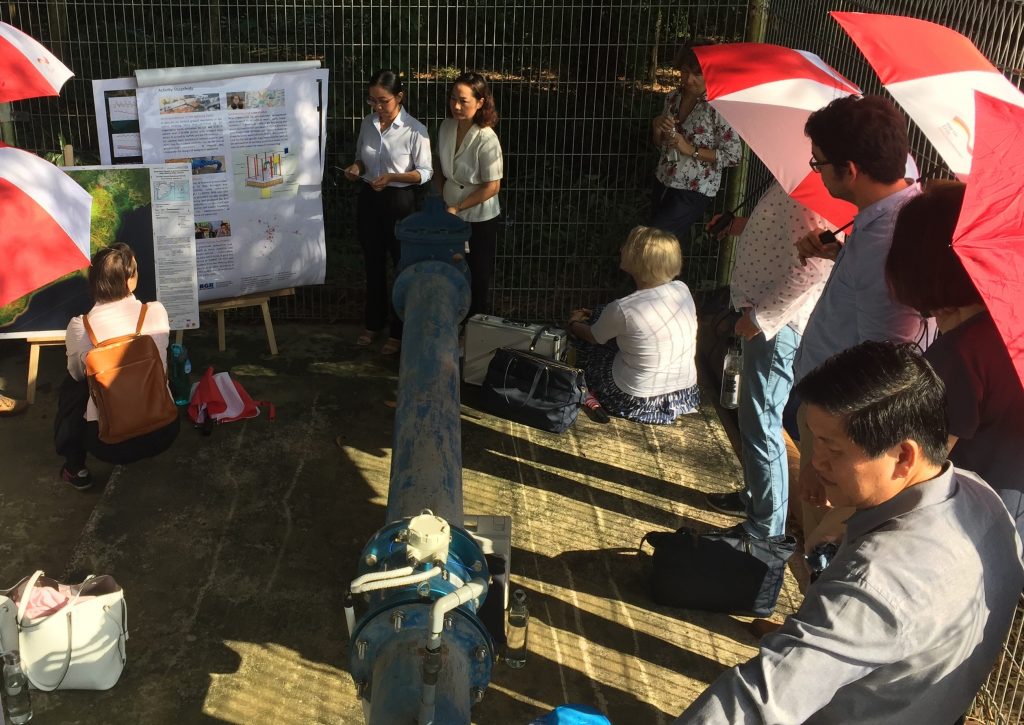 Mr. Le Van Su, Vice Chairman of Ca Mau Provincial People Committee and DONRE Ca Mau hosted the Delegation.
Uncontrolled groundwater abstraction remains a major problem in Ca Mau. It is estimated that 480.000 m3 groundwater from 175.000 wells are pumped per day for various purposes, of which only about 600 wells are licensed. Lack of information and knowledge, limited management capacity and low public awareness are among the challenges for Ca Mau. Addressing the importance of groundwater for drinking water supply and production, Ca Mau's leader is urging for further support including improvement of human capacity building and raising the public awareness to curb the use of this vital but vulnerable resource.
The field visit was part of a three-day tour of the BMZ Delegation to the Mekong Delta, accompanied by representatives of GIZ, KFW and BGR. BGR, partnering with NAWAPI and DONREs, is implementing the Project "Improvement of Groundwater Protection in Vietnam" funded by the Governments of Germany and Vietnam through BMZ and MONRE since 2009.