On October 15th, 2019, within the framework of the project "Improvement of groundwater protection in Vietnam" (IGPVN), the German Institute of Geosciences and Natural Resources (BGR) in collaboration with the National Center for Water Resources Planning and Investigation organized a workshop on "Development of the groundwater information and database systems for the Mekong Delta".
The workshop took place with the participation of representatives of the Department of Water Resources Management, the Department of Information Technology and Environment Resources Data, representatives of all the Mekong Delta provinces.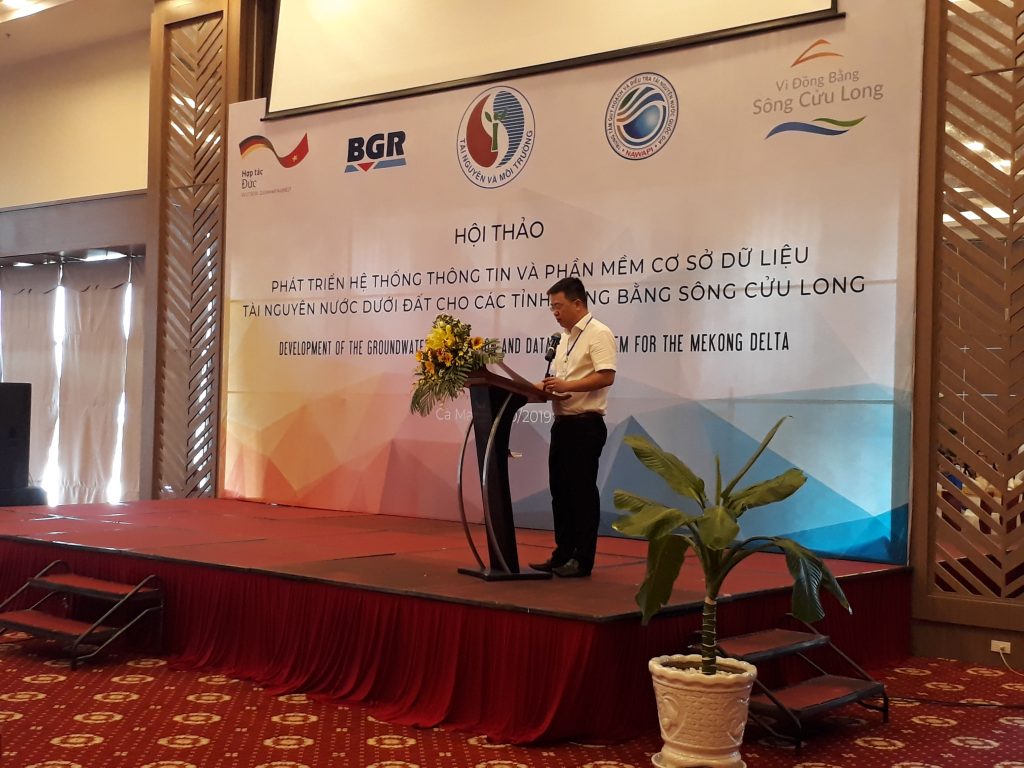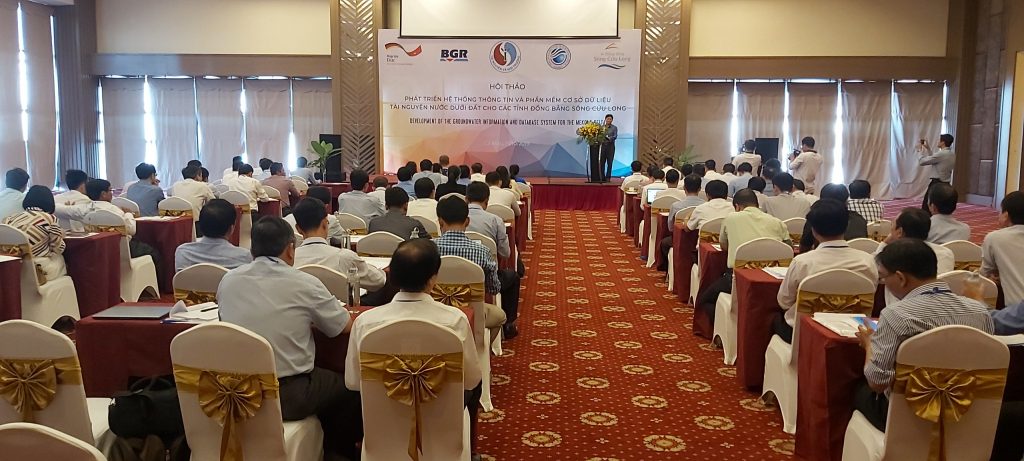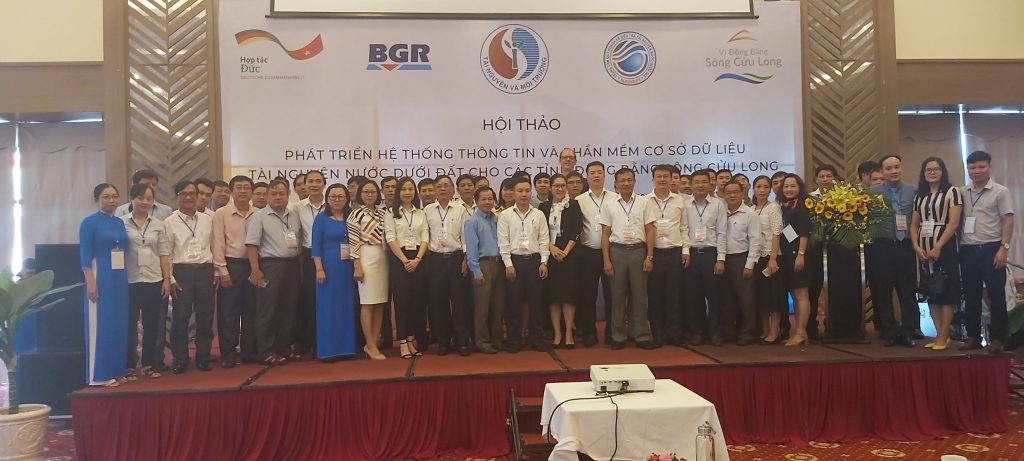 The National Center for Water Resources Planning and Investigation has arranged a large number of internal experts and officials to participate and share a lot of useful information at the workshop.
According to Mr. Andreas Renck – BGR Team Leader, one of the components of the IGPVN Project during 2018-2020 is to build the groundwater information platform (including developing a data management software, in parallel, supplement and complete the existing information system) for local water management. This workshop was organized with the desire to widely introduce to the Mekong Delta provinces about the database software that IGPVN Project has been supporting to develop and transfer to Ca Mau DONRE; at the same time, listen to the provincial representatives about the possibility of replicating this software for use in their respective localities.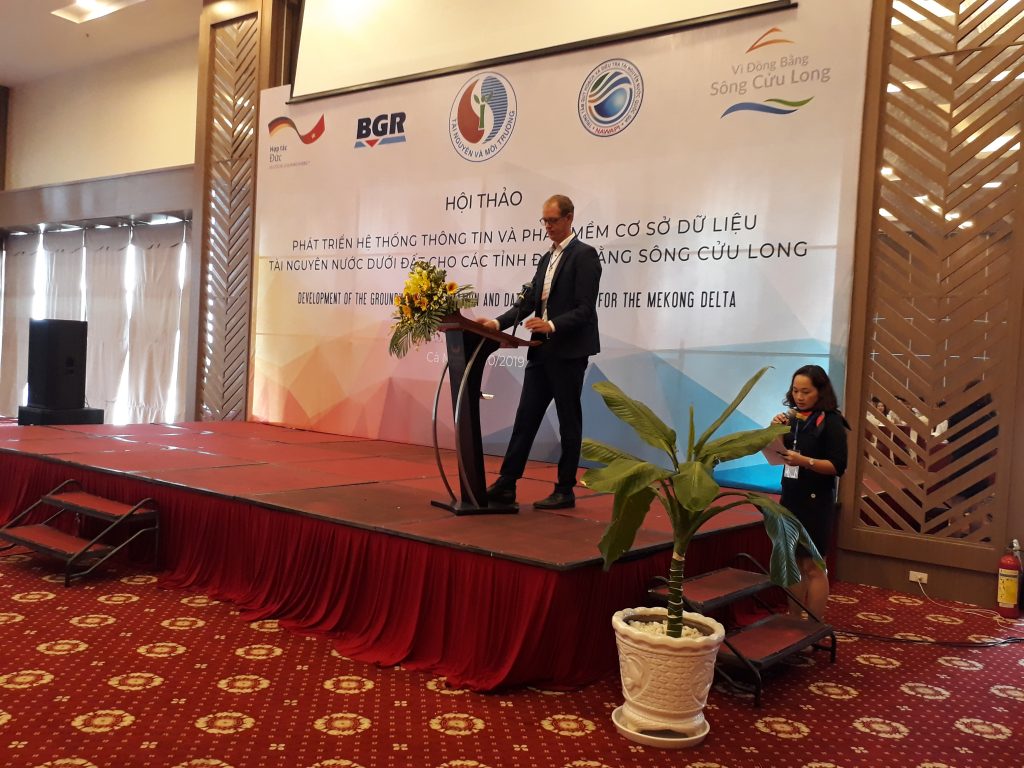 The representative of Department of Information Technology and Natural Resources Data introduced to the workshop on interdisciplinary database system including 4 data groups: (i) data group on natural resources and environment; (ii) socio-economic data group; (iii) data sets on other specialties and (iv) open data sets on the Mekong Delta.
The surveillance system of exploitation, use of water resources and discharge of wastewater into water sources has been developed at the central level in the roadmap for implementing Circular 47/2017/TT-BTNMT and basic information on the construction and operation of this system was shared by the representative of the Department of Water Resources Management at the Workshop.
This information drew the workshop participants a fairly general picture of the data system related to the water resources sector in particular, which has been built and operated for the whole region.