Workshop on Land Subsidence in Mekong Delta
IGPVN took part in and provided support to the MoC and GIZ conference on "Land subsidence in the Mekong delta" held in Can Tho on 22nd November 2019. The conference saw participation of representatives from line ministries, Provincial People Committees, technical departments of many MKD provinces, scientists and embassies.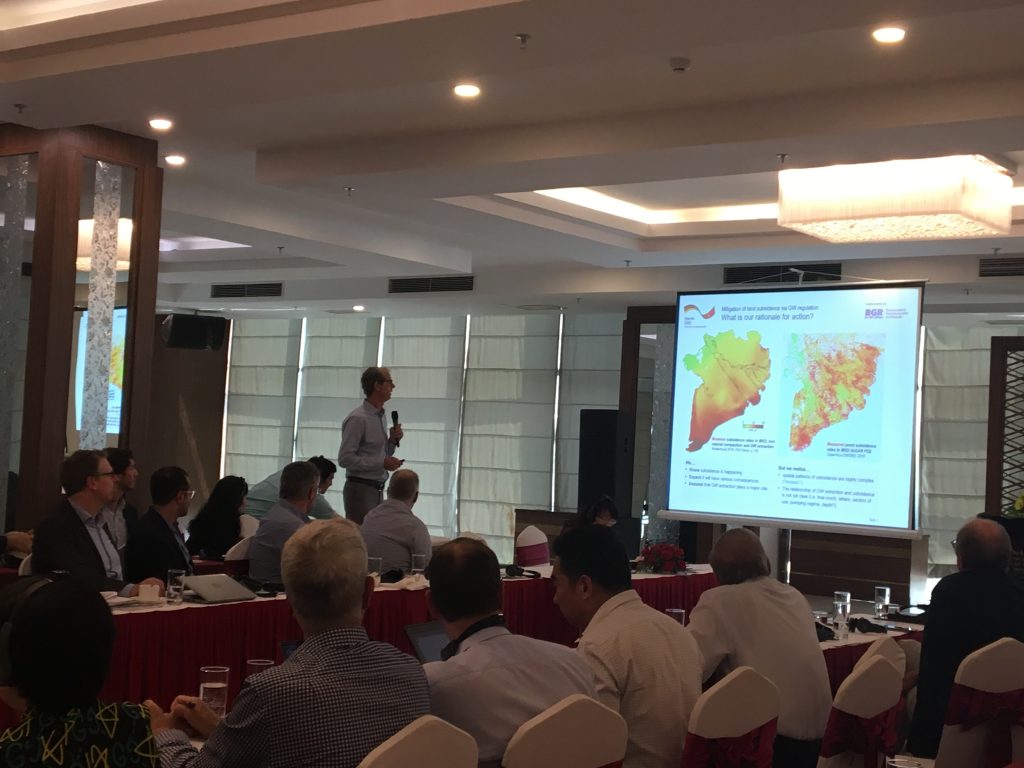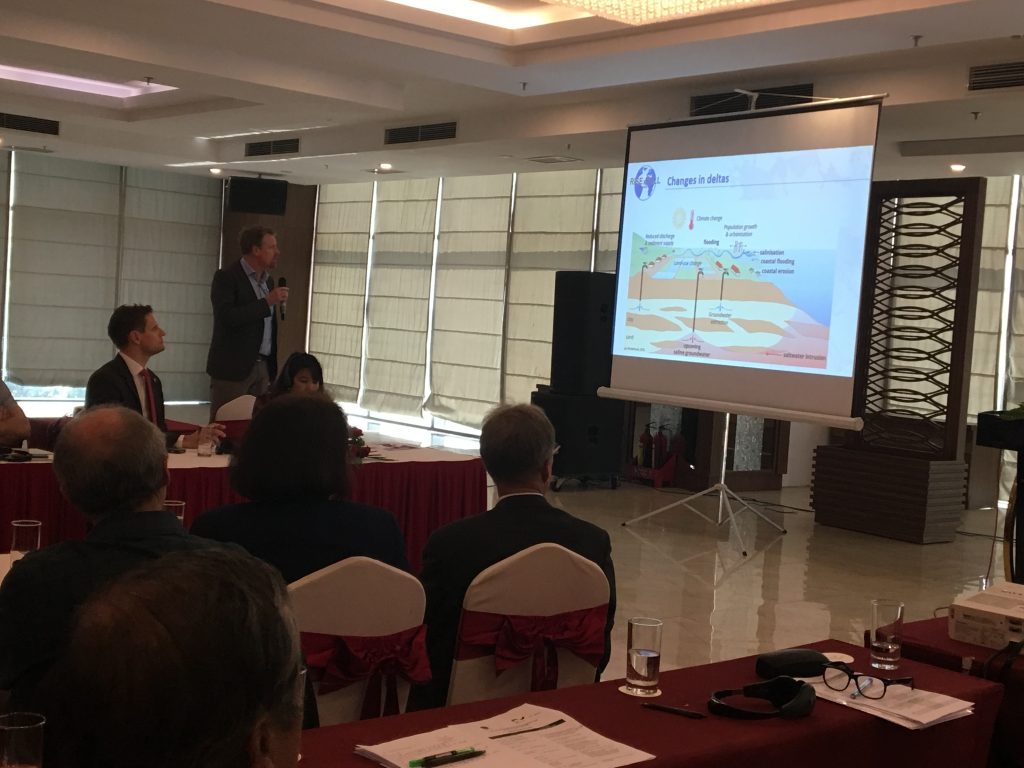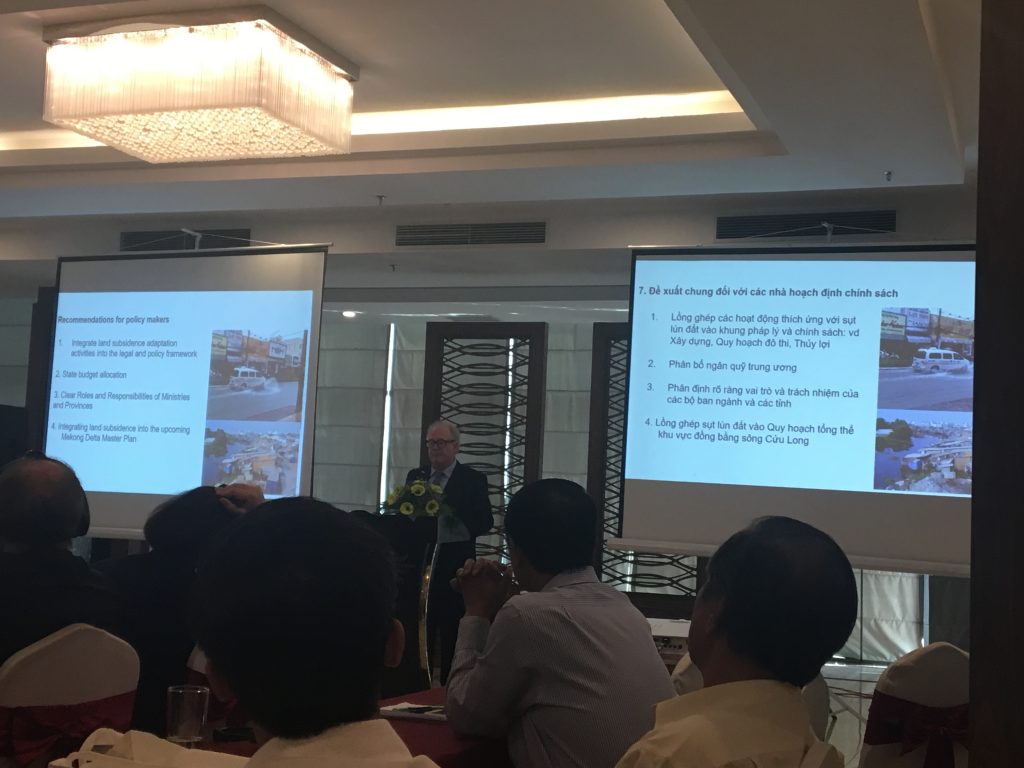 The conference aimed at facilitating a better understanding of subsidence and discuss options of mitigation and adaptation. Various recent studies and results on land subsidence were presented, including a new satellite-based data-set showing patterns of land subsidence in unprecedented detail for the entire delta. The dataset was produced under the Copernicus program of the European Union following activation by GIZ, BGR and the German Federal Office of Civil Protection and Disaster Assistance (BBK). A comprehensive GIZ report on land subsidence as well as subsidence maps for each of the 13 Delta Provinces, prepared in cooperation with IGPVN, were also launched at the conference.