14 April, 2020
By March, the persistent drought coupled with the widespread saline intrusion have hit ten out of thirteen provinces of the Mekong Delta, putting the five provinces of Kien Giang, Ben Tre, Tien Giang, Long An and Ca Mau into the state of emergency. The drought, possibly worse than in 2016, has already seriously damaged the delta. According to Vietnam Disaster Management Authority, a total of 39,000 hectares of paddy rice has been damaged and nearly 96,000 households are suffering from the lack of drinking water.
In order to support Vietnam's efforts in combating the drought, Germany has sponsored a new communal water supply station for approximately 2400 households in Tan Trung Commune, Dam Doi District, Ca Mau Province and neighboring areas. The activity is supported through the technical cooperation project "Improvement of Groundwater protection in Vietnam", implemented by the National Center for Water Resources Planning and Investigation (NAWAPI) and Germany's Federal Institute of Geosciences and Natural Resources (BGR).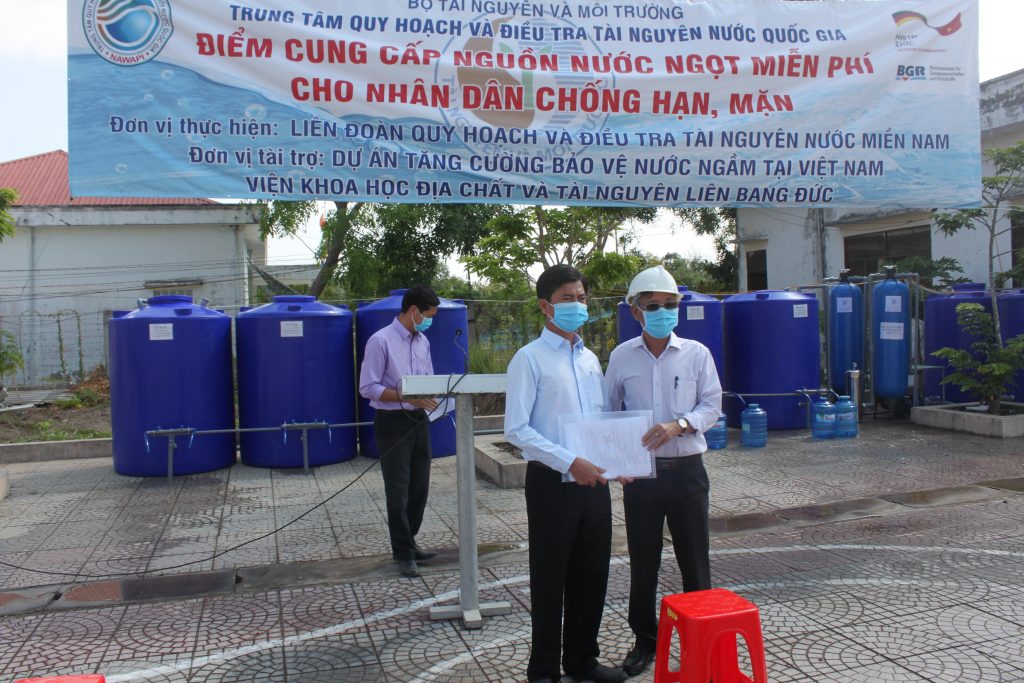 The water supply station forms part of a new initiative carried forward by the Ministry of Natural Resources and Environment (MONRE), which seeks to provide immediate relief to the most affected communities in the delta by utilizing existing exploratory and research boreholes established in various other projects. Accordingly, NAWAPI has cooperated with the provincial authorities to identify relevant sites to be equipped with modern pumping, storage and treatment facilities. All works are implemented by NAWAPI's Division for the South of Vietnam.
At the new water supply station in Tan Trung commune, water is sourced from a well with a capacity of 430m3 per day, tapping the middle Pliocene aquifer (n22) at a depth of 258m. The well provides good quality water, which undergoes further treatment to safely meet the drinking water standards by the Ministry of Health (QCVN 01:2009/BYT). According to the plan, up to 1.300 households or 5.200 people will be supplied within Tan Trung commune itself (accounting for 150 m3/day). The rest is available for households in adjacent areas and communities. Water is distributed free of charge to all residents.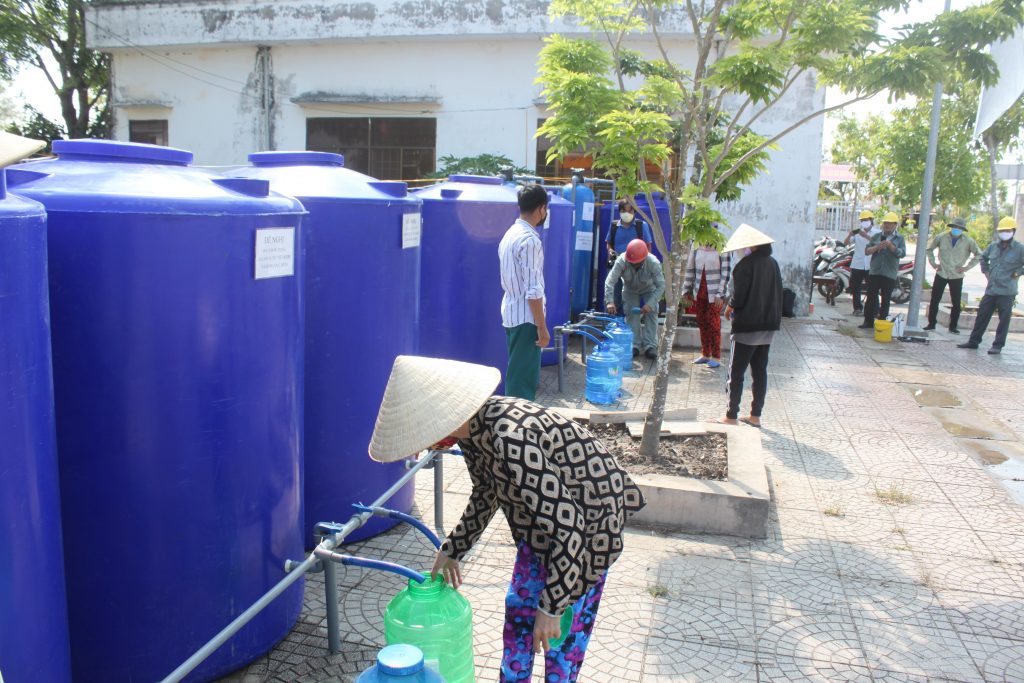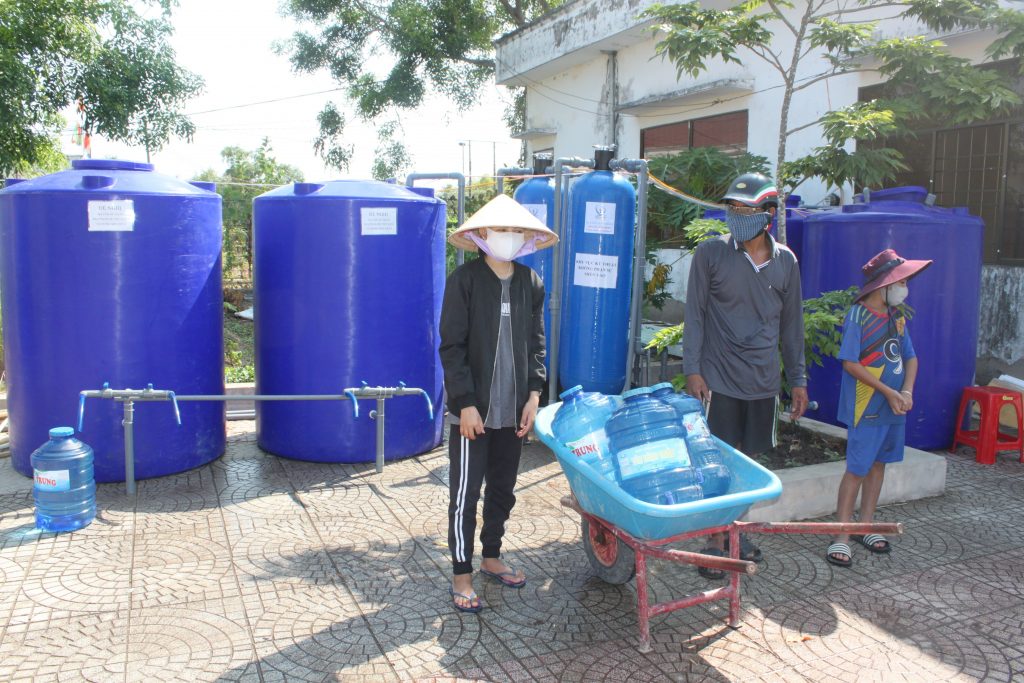 The station was completed and handed-over for immediate use on April 12, 2020. On the first day of operation, hundreds of people have already come to collect water from the new station. Police and military units are employing large tank trucks to transport clean water to other communities. An information campaign is also underway to inform residents. In the long-term, the supply station will be managed by the Communal People Committee of Tan Trung Commune.