Workshop on Integrated Water Resources Management (IWRM) Soc Trang, 13.07 – 15.07
In the framework of IGPVN Project, the Department of Natural Resources and Environment in cooperation with the National Center for Water Resources Planning and Investigation and the IGPVN team co-organized a conference on IWRM in Soc Trang province on 14th and 15th July 2016. The workshop got together 74 delegates, including representatives from NAWAPI, scientists from Can Tho University and University of Technology in HCMC, members of the IGPVN team, and representatives from the Departments of Natural Resources and Environment of the provinces of Soc Trang, Quang Ngai, Can Tho, Kien Giang, Hau Giang, Bac Lieu, Ben Tre, Tra Vinh, Ca Mau, as well as representatives of local water supply companies.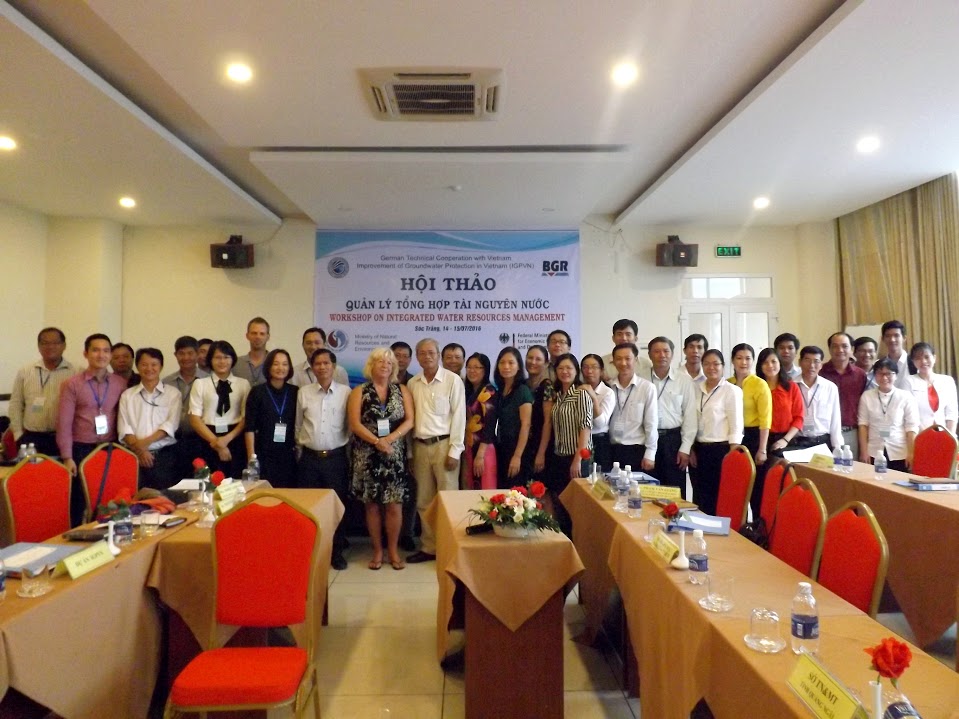 All members contributed by presentations and discussions to assess the actual state of water resources management and shared experiences, difficulties and problems to find solutions. The objectives of the workshop spanned over a variety of topics including presentations and discussions on the impact of groundwater exploitation and climate change in the Mekong Delta, the actual state and challenges regarding groundwater protection, domestic water supply, and production in urban areas.
The IWRM workshop ended with a lively discussion and a summary of ideas and proposals on water resource management in the provinces. Thus it became clear that an overall cooperation of all provinces is desirable and essential to handle upcoming challenges in water resources planning and use. This applies in particular to the provinces in the Mekong Delta which share comparable problems and challenges, and shall closely cooperate facing them. In this regard, capacity building is crucial for establishing an IWRM approach for the Mekong Delta. From a technical point of view, an important part of the discussion was on possibilities and the feasibility of artificial groundwater recharge and rainwater collection to handle prospective challenges in groundwater management. Moreover, it was stated that in order to estimate available groundwater recourses, an improved understanding of the hydrogeological situation of the Mekong Delta, as well as reliable groundwater flow models, which are based on profound knowledge and data are indispensable.
On this occasion, the IGPVN project was pleased to hand over the project deliverables of the last project phase of IGPVN to the Soc Trang DONRE, including 5 monitoring wells and technical equipment to ensure long-termed observations of fundamental groundwater data in the Soc Trang province, which is the base for groundwater management. Furthermore, IGPVN announced prospective support in capacity building and awareness raising for Soc Trang and the Mekong Provinces to improve their capacity in groundwater management.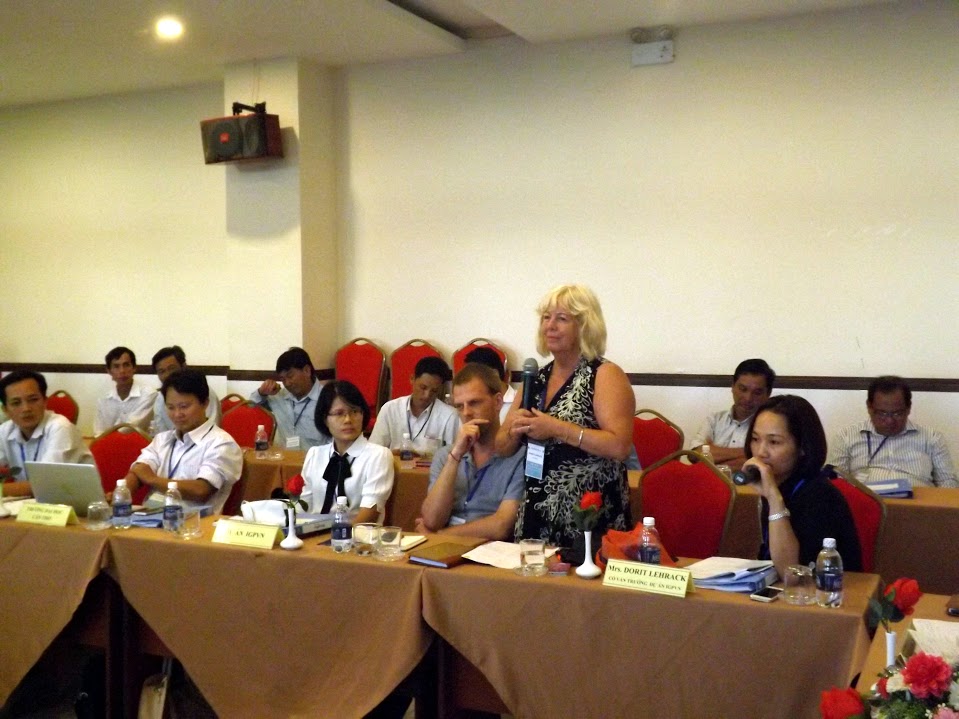 The IGPVN project Leader has also announced and invited the participation of the Delegates to the upcoming IWRM Workshop in Can Tho City (October 2016), which aims to strengthen the cooperation among the provinces on groundwater related issues and find solutions to partly contribute to solve the water related problems in Mekong Delta and in Vietnam as a whole.