From March 4th to July 8th, 2016, the IGPVN Project has collaborated with the Department of Natural Resources and Environment of Soc Trang to organize a Training the trainers (ToT) course on Water Resources Communication.
With the goal of reaching massive community to improve the awareness on water protection, the training has been offered to 30 participants from different departments, related organizations including Department of Natural Resources and Environment, Department of Agriculture and Rural Development, Department of Education and Training, Department of Construction, Provincial Youth Union, Farmers Association, the Provincial Women's Union, College of Community, Nguyen Thi Minh Khai Gifted High School, Hoang Dieu High school, Secondary and High I-School of Soc Trang, Department of Natural Resources and Environment of the districts and city of Soc Trang Province.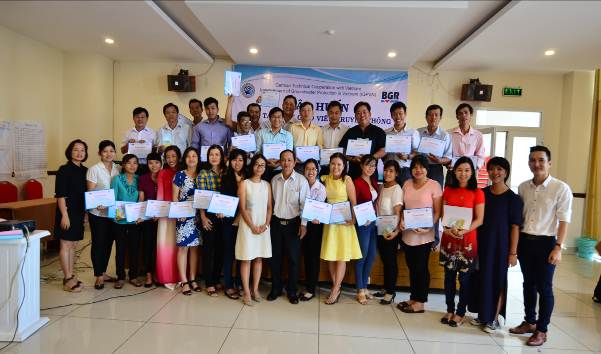 Teachers are the experienced trainers on Water Resources Communication with profound knowledge and skills on the subject, using advanced approaches suitable for adults.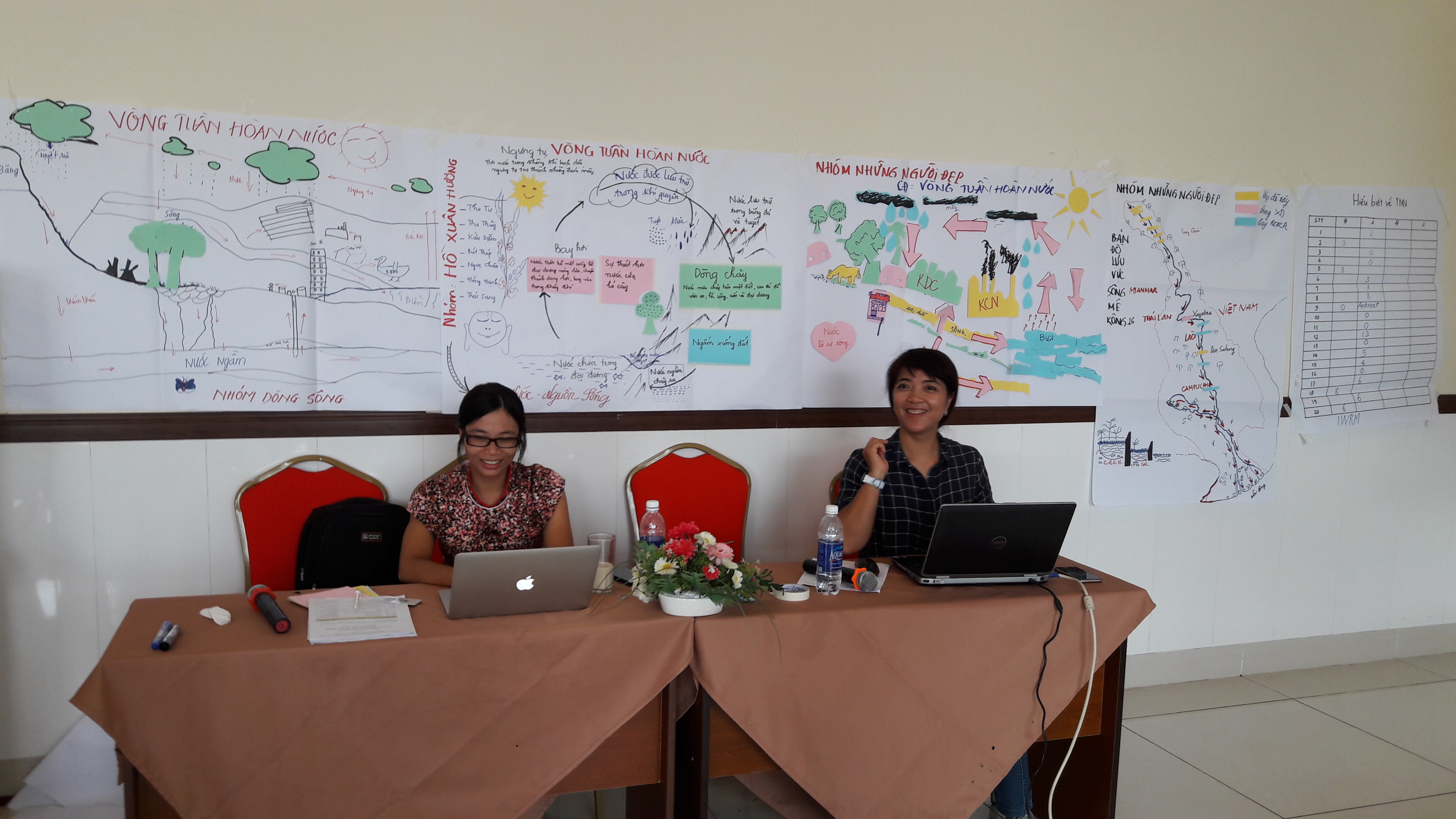 During 5-day training, the participants were introduced to relevant information and knowledge related to the water resources and communication skills such as teamwork, presentation, meeting facilitation and management, warming-up games, preparing materials for communication events, planning and organizing a communication event …
A good combination between theory and practice, knowledge and communication skills on water resources has been effectively communicated to the trainees. By the end of the training, the knowledge and skills are synthesized through exciting hands-on activities such as role playing contest, "Ring the Golden Bell" game, which created strong impression to the participants.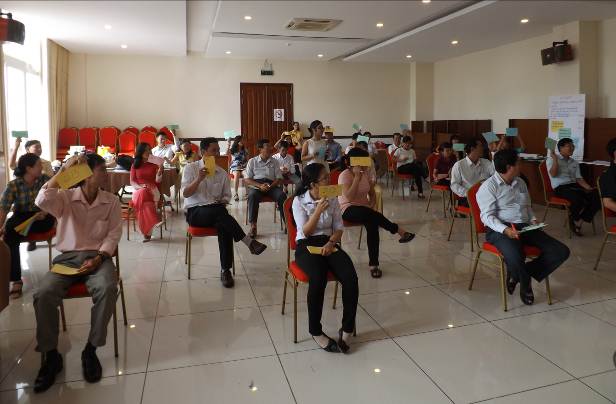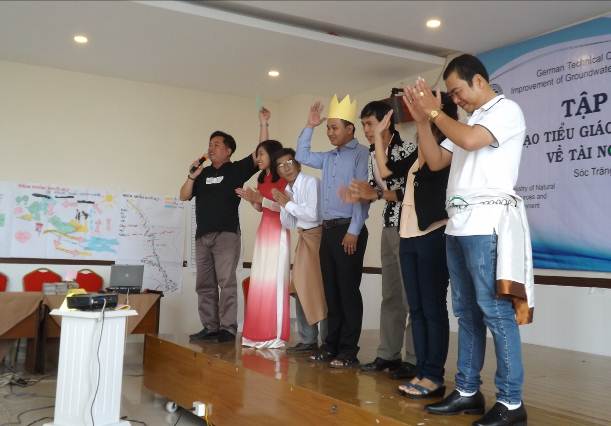 With the learner-centered and participatory approach, the trainers have enabled active participation of the trainees in all activities. The class has become a good forum for the trainees to share experiences, knowledge and to practice the related skills. In a short time, participants have shown self-motivated and wholehearted learning attitude.
IGPVN hopes the training has actively contributed to strengthen the capacity for the participants in formulation and implementation of water resources communication activities in the province in future.
A similar training course will be organized for Ca Mau Province in the coming time.