The opening ceremony of the joint program office of GIZ, KfW and BGR has taken place on 12th November 2014 in Ho Chi Minh City.
Invited were the German Consulate General in Ho Chi Minh City, directors and representatives of GIZ, KfW and BGR, German businesses as well as Vietnamese partners from different projects.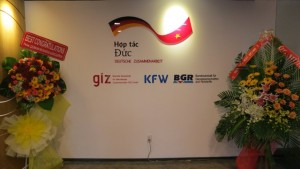 The new joint program office in Ho Chi Minh City will focus on the Mekong Delta provinces. It aims to have closer connection with Vietnamese and international companies, harmonize efforts with other international bi- and multilateral donors and NGOs as well as to align with Vietnamese government institutions and their southern extensions. At the same time it is supporting the provision of better services in and around Ho Chi Minh City, neighboring provinces and the Mekong Delta. One of the key elements of the German-Vietnamese Development Agenda followed is the sustainable use of natural resources aiming to support Vietnams Green Growth Strategy.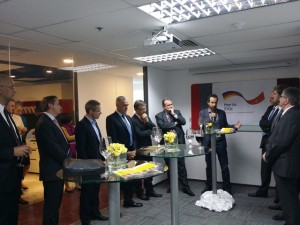 The combination of all three implementation organizations of the German Government under one roof aims to make their contributions to Vietnam more effective and efficient.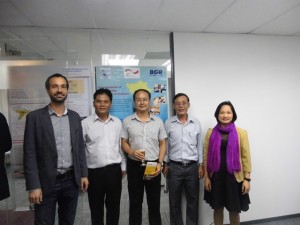 BGR will partner with the National Center for Water Resources Planning and Investigation (NAWAPI) in the new Project "Improvement of Groundwater Protection in Mekong Delta" from 1-2015 to 6-2017 in frame of the EZ-Program "Integrated coastal and mangrove forest protection Mekong provinces to adapt to climate change".
(IGPVN)