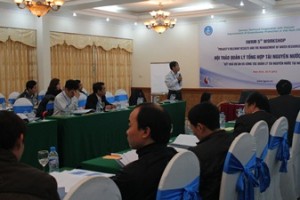 On 30th November 2012, IGPVN Project has held a Workshop at Vi Hoang hotel, Nam Dinh city on integrated water resources management focusing on "Project's Relevant Results and the Management of Groundwater in Nam Dinh Province
 Invited are 50 participants who represented for Nam Dinh Department of Natrual Resources and Environment (DONRE) and for the relevant stakeholders in the province. Representatives from neighboring provinces of Ninh Binh, Ha Nam and Thai Binh also take part in the Workshop. Associate Professor Doctor Pham Quy Nhan and Doctor Vu Thanh Tam from the Center for Water Resources Planning and Investigation (CWRPI) hosted the Workshop. Mr. Jens Boehme (Project Leader) and Ms. Christiane Molt (Project Coordinator from BGR headquarter) are the representatives for BGR attending the event.
 In his presentation at the Workshop, Ass. Prof. Dr. Pham Quy Nhan has shown the Project Results for Nam Dinh as well as Project"s Recommendation for a better management of groundwater resources in Nam Dinh.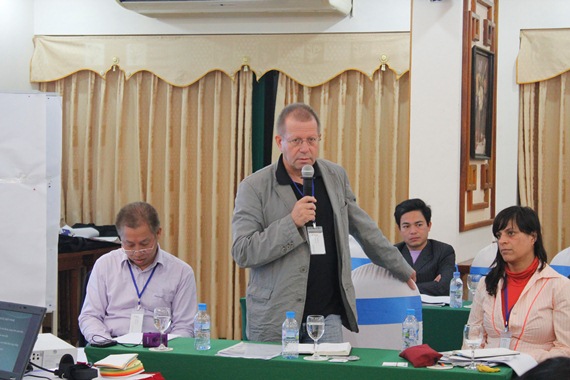 Mr. Vu Minh Luong – Acting Director of the Nam Dinh DONRE has also presented the current status of water resources management of the Province, of which he pointed out the needs of applying project results into the management of groundwater resources for the DONRE.
 With the moderation from Dr. Tran Ngoc Trung, the participants have been very motivated to join the discussion for the next actions needed to be launched in the Province.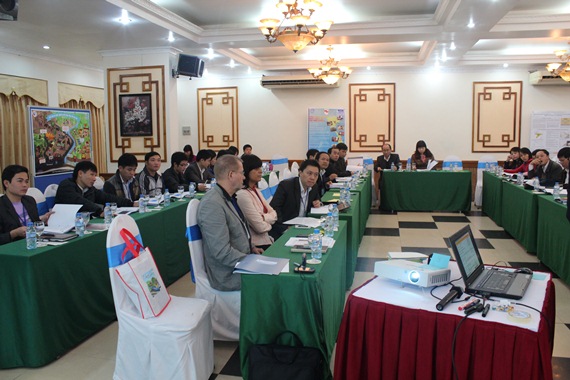 By the end of the Workshop, the participants have agreed with the following steps to be carried out in Nam Dinh: 1) to maintain and use effectively the Groundwater monitoring  network , 2) to have a better control of groundwater extraction, 3) to train for capacity development for staffs of  DONRE and related organizations, 4) to enhance the communication on water resources and 5) to make The strategy and planning for the effective exploitation, use and management of water resources.
Details will be found in Project Summary Report in the DOWNLOAD section.
(IGPVN)