Workshop to launch the second pilot of managed aquifer recharge (MAR Pilot)
From October 4 to 6, 2023, BGR, Deltares, Hau Giang Water Supply, Sewerage and Urban Construction Company (HAWASUCO) and other partners co-organized the Kick-off Workshop for the Artificial Groundwater Replenishment Project in Vi Thanh City, Hau Giang Province.
Attending the Workshop were more than 30 delegates representing leaders of the Department of Natural Resources and Environment of Hau Giang Province, Ca Mau Water Supply Joint Stock Company, Soc Trang Water Supply Joint Stock Company and representatives of the Project's partners.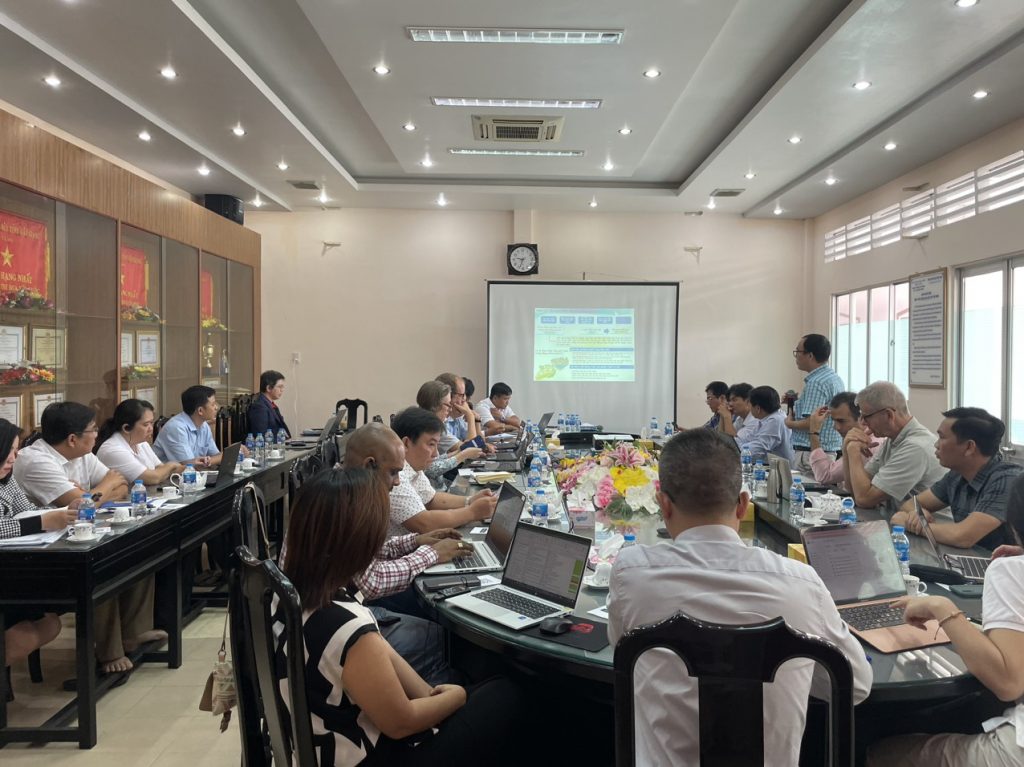 On October 4 and 5, the Workshop focused on discussing issues related to permit procedures, technical requirements, roles and responsibilities of each party in implementing the Project.
Accordingly, Deltares will be responsible for general coordination and participation in technical activities including consulting the well design and construction, analyzing, reporting and disseminating the results of the Project.
HAWASUCO commits to providing pilot site and is responsible for administrative procedures related to applying for construction permits. When the project is completed, HAWASUCO will be in charge of operating and maintaining the system, ensuring the sustainability of the project.
BGR will be responsible for developing the pilot site, monitoring the quantity and quality of the water throughout the process as well as participating in the evaluation of the data collected during the implementation of the pilot.
The other Project partners including NAWAPI/DWRPI, VEI, WWF will carry out tasks related to design, construction, governance and the possibility of replication and upscaling of the pilot model once proven successful.
On October 6, the Workshop delegation consisting of all the project partners visited the planned pilot site in the city of Nga Bay, Hau Giang Province. The visit helped to clarify detailed requirements on the ground conditions, structure of existing wells, existing water quality and other related technical issues.