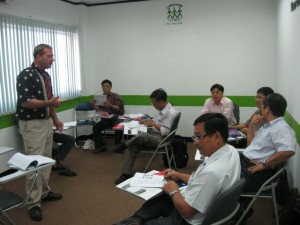 One of the very important components of the project "Capacity strengthening for groundwater planning and investigation in urban areas of Vietnam" is to enhancing the capacity for the CWRPI staff in English. Therefore, IGPVN has supported CWRPI and its three Divisions with many English courses of all levels.
At the moment, 7 classes including 2 in Hanoi, 3 in Ho Chi Minh cityand 2 in Nha Trang of about 80 staffs have been launched in cooperation with the honor English training schools of Language Link and American Vietnamese Vocational Training College. Each class has about 10 to 15 students and will last for 200-300 hours taking Cambridge University's local Examination Syndicate (UCLES). All the teachers are native speakers with many years of experience teaching staffs from businesses, companies and governmental organizations.
The objective of the training is to improve practical English language skills used in everyday work contexts, especially the spoken fluency and written communication. In addition, IGPVN also wishes to prepare candidates for international business meetings, conferences, workshops and oversea studying using English for professional purposes.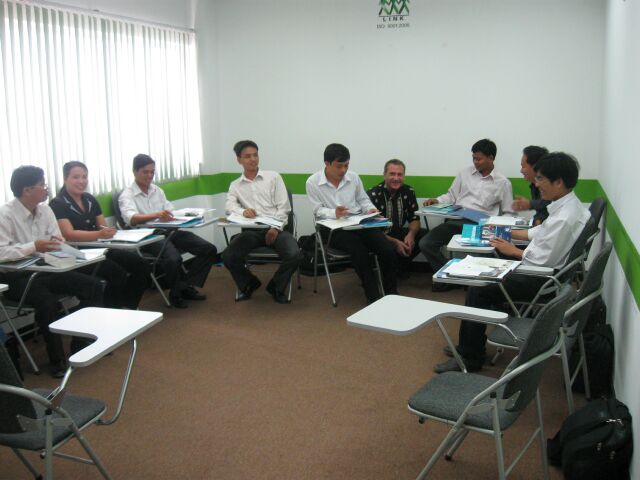 Three months after the opening of the first class, positive feedbacks have been received from participants. Most of them are satisfied with the services provided by the schools. Many have become more confident in having daily conversations with foreigners. Some can even work with the experts for several professional topics.
It cannot be denied the importance of English in today's globalization world. English can be considered as the key to capture new technologies, sciences and to keep up with the nowadays fast changing world. CWRPI understands that fact more than ever. That is the reason why IGPVN strongly supports it to improve its staffs with English skills. It is also one of the strategies to develop human resources for the CWRPI in the future. More classes are intended to organize in the future.