Training for the University Students on Water Resources for University Contest
Can Tho: From 22nd to 24th April 2016, IGPVN in collaboration with the HCM University of Natural Resources and Environment, HCM University of Sciences and Can Tho University co-organized a training course on "Water Resources Communication Skills" for the students in framework of the contest on "Protection of water resources – Our treasure of life". The training aimed to equip the students with necessary knowledge and communication skills on water resources. Advice and technical support were also given to students to help improve their proposals during the training. The training bringing in students from different faculties is also the chance for students to meet and create their network.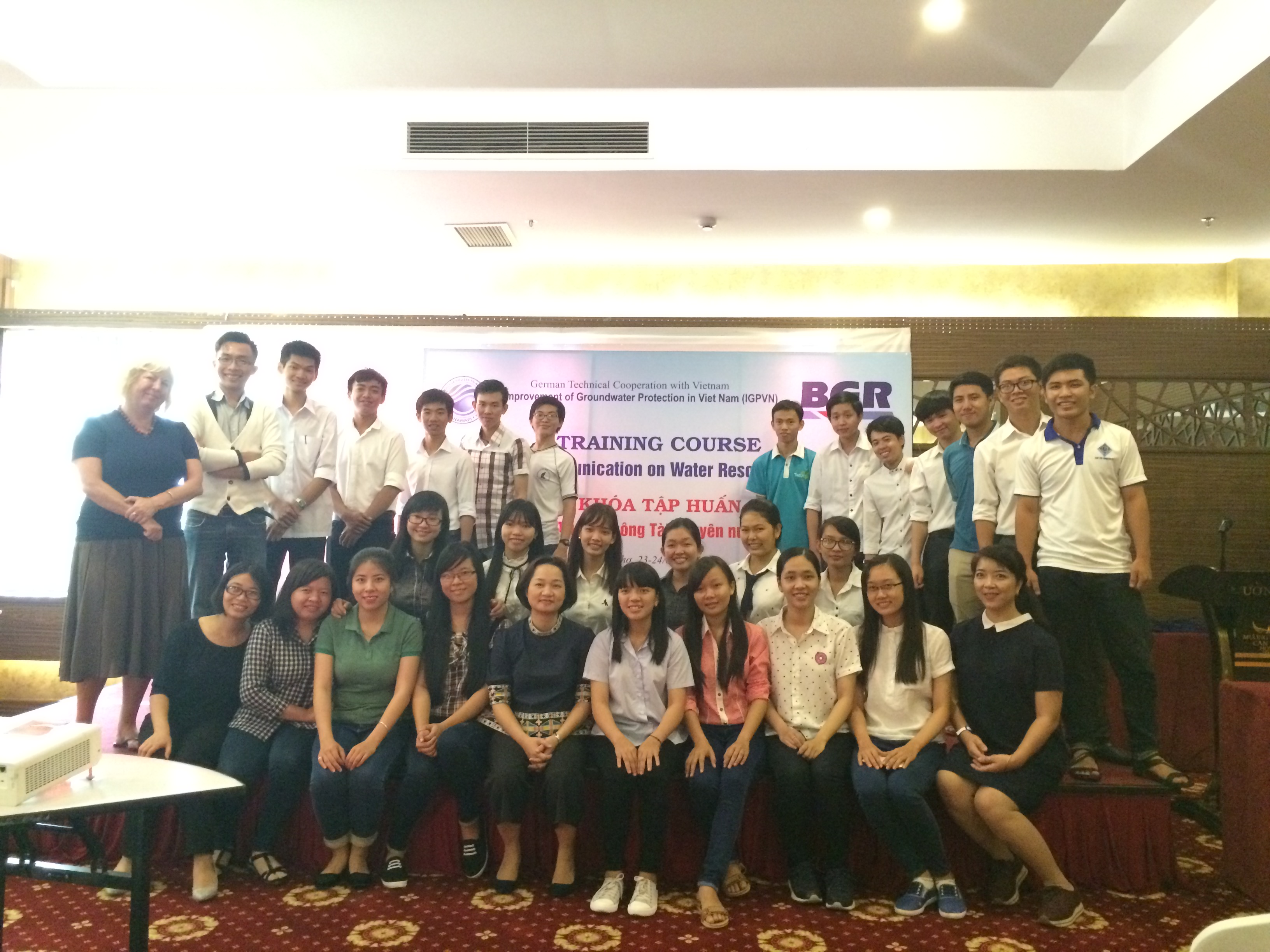 24 selected students from the three universities working on 13 proposals have attended the training.
The trainers has provided relevant information and knowledge on water resources and some basic communication skills to the students through various methods and approaches including Brain Storming, Group Discussion, Presentation, Practical Observation, Demonstration, Games Playing. The students showed their interests in the topics and proactively joined all activities during the training. The students are so self-motivated that they have accepted the challenge to do a video survey at the community even in the evening time.
In general, the students' project proposals focused on different topics, from technical aspect such as the issues of water quality, wastewater treatment, saving water by simple watering technology to the water communication such as "water communication and public awareness raising", "groundwater protection and development", "relationship between water resources and economic development", "roles and participation of community/gender in water resources exploitation and management", "water resources database", "extracurricular education on water resources for students", etc.
To improve the quality and quantity of the proposals for the better selection for the contest  "Protection of water resources – our treasure of life", after the training, the IGPVN and NAWAPI would work closely with the Universities to provide guidance on new topics for the students. In addition, the coordinators of the three universities should mobilize more students from other departments/faculties to participate in the contest, especially those who major in the social, cultural, and educational fields.