Training course on Investigation of the licensed groundwater production wells in Hau Giang Province
Within the framework of cooperation between Hau Giang's Department of natural resources and Environment (DONRE) and the Climate-resilient Management of Groundwater and Geohazards (CRMGG) Project, from Aug 28th to 31st, 2023 the CMRGG project has conducted training on "Investigation of the licensed groundwater production wells in Hau Giang Province ". The goal of the training course is to strengthen the capacity of Hau Giang DONRE staff as well as ensure the sustainability and effectiveness of the technical support package sponsored by the IGPVN/CRMGG project in groundwater resources monitoring and supervision. The training content focuses on providing trainees with basic knowledge about groundwater and practice with tool and equipment for investigating and collecting information on groundwater abstraction wells in the province such as Kobotoolbox, GPS, water level dipper and EC meter.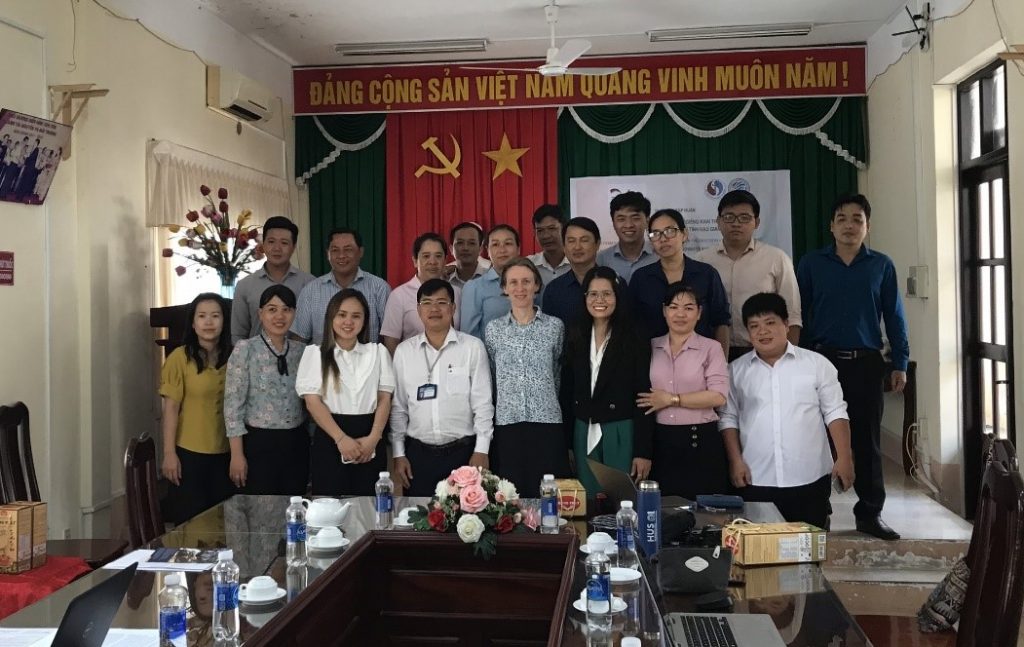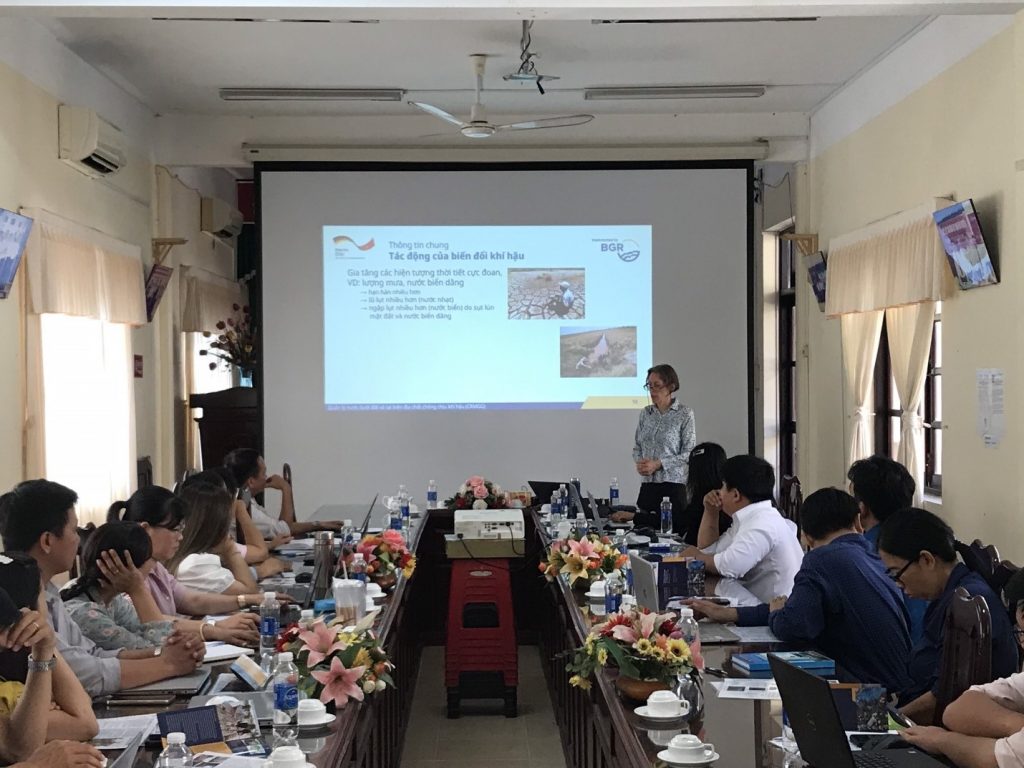 In addition, the trainees participating in the training also had the opportunity to conduct field investigations at the exploitation wells of Hau Giang Water Supply – Sewerage & Urban Works Company (HAWASUCO) and directly operate equipment in the field. During this pilot investigation, CRMGG Project experts provided local officials with direct guidance and noted relevant issues that need improvement in the upcoming investigation.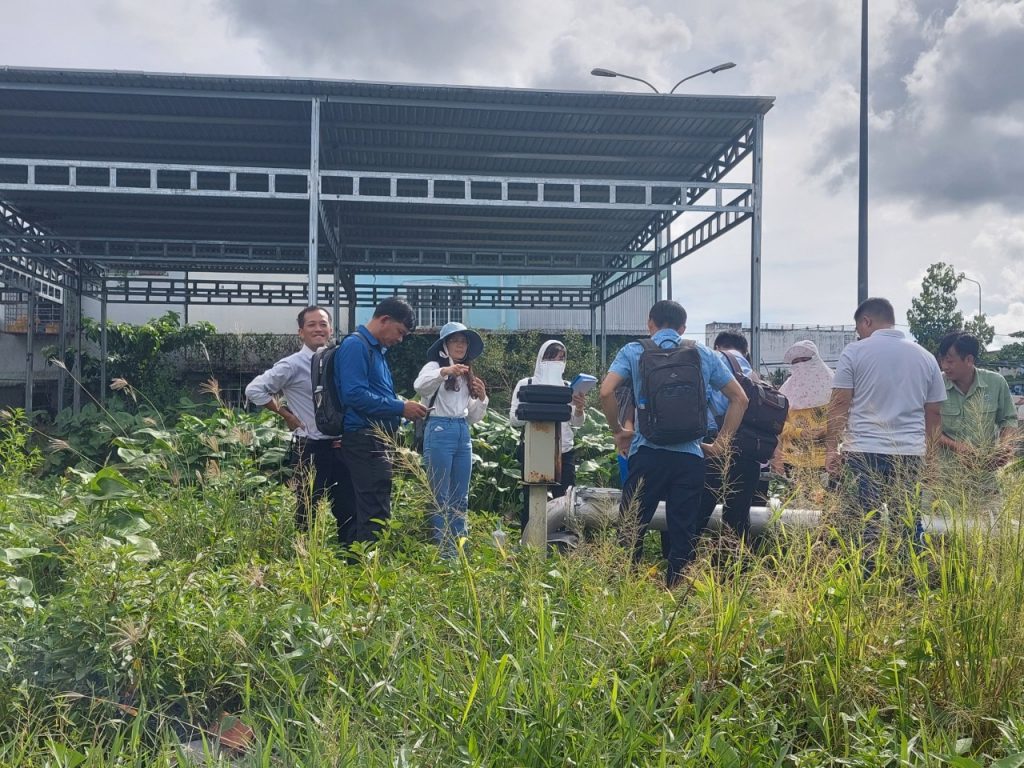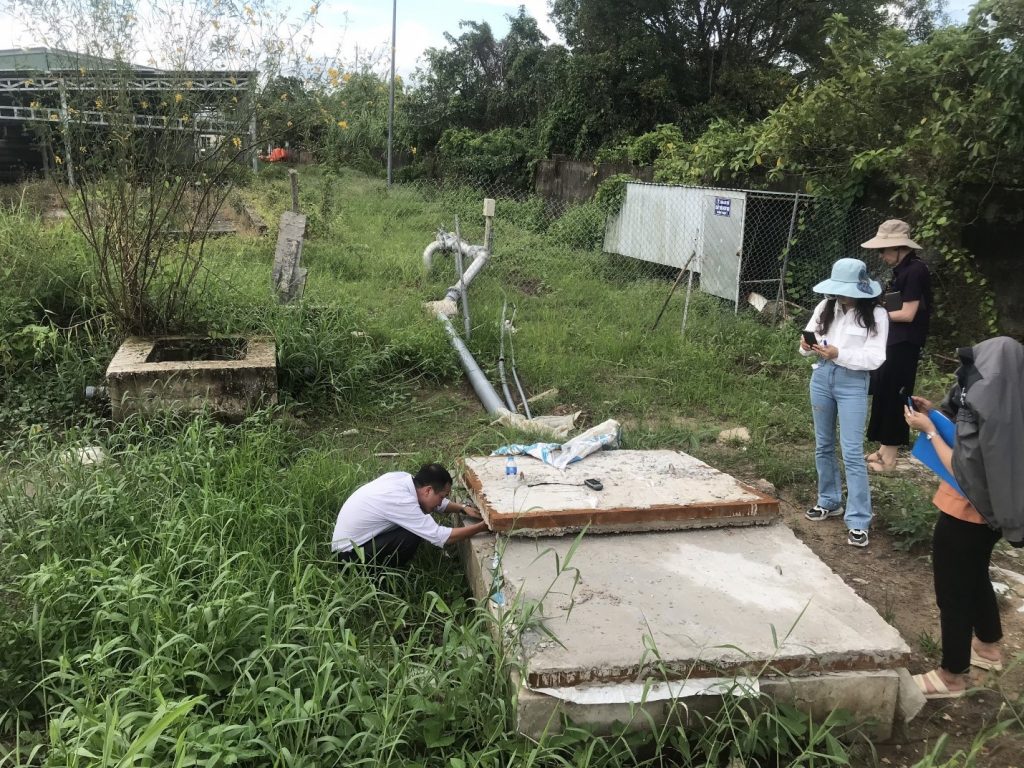 The training course took place successfully with the participation of 18 officials from different units of Hau Giang DONRE including: Department of Natural Resources and Climate Change, Center for Natural Resources & Environment Monitoring, Center for Natural Resources and Environment Information Technology and Departments of Natural Resources and Environment of districts, cities and towns across Hau Giang province.