Guidance to Operation & Maintenance of the automatic monitoring equipment and processing of groundwater level monitoring data
The climate resilient management of groundwater and geohazards (CRMGG) project conducted a training on operation and maintenance (O&M) of automatic monitoring equipment and the processing of groundwater level monitoring data from 28.-29.11.2022 in Bac Lieu. The purpose of the training was to enable the DONREs, who have received automatic monitoring equipment during the last project phase, to undertake the O&M of the hardware and software, to handle issues related to the data transmission and to know how to use the acquired data.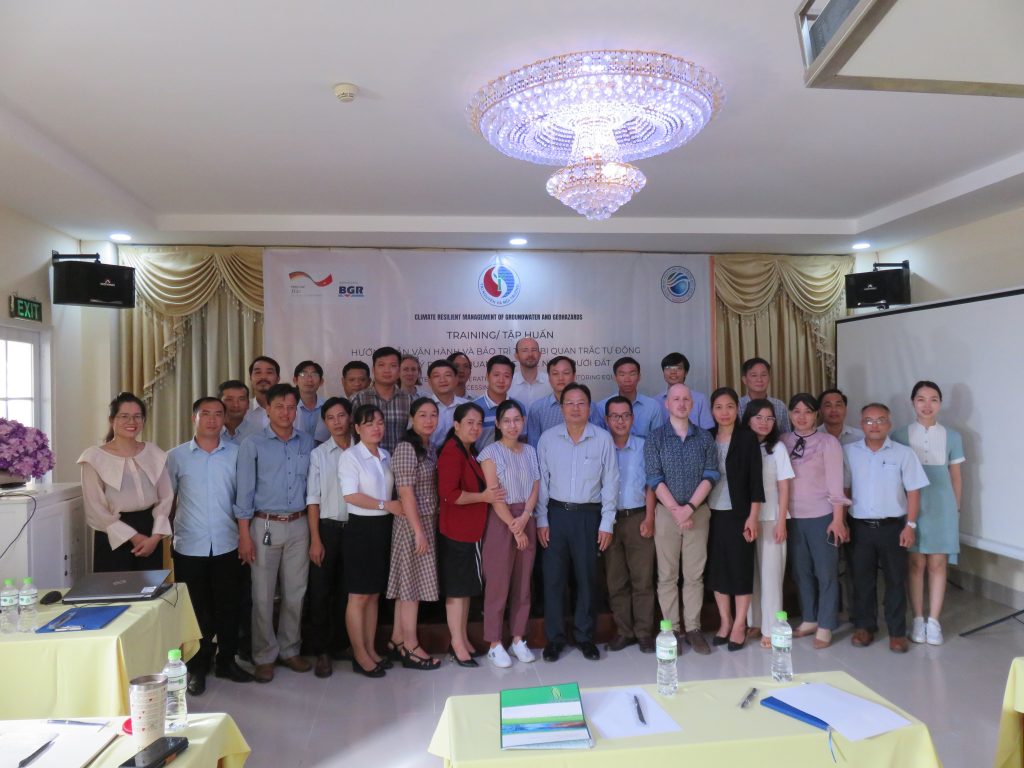 The training was implemented by a technician from the equipment supplier SEBA, a technician of An Phuoc Company and experts of CRMGG. One the first day, participants were instructed on (1) the processes affecting groundwater levels; (2) structure and operating principle of the SEBA equipment; (3) installation and configuration for setting up of the monitoring equipment and (4) configuration of the data reception at the server.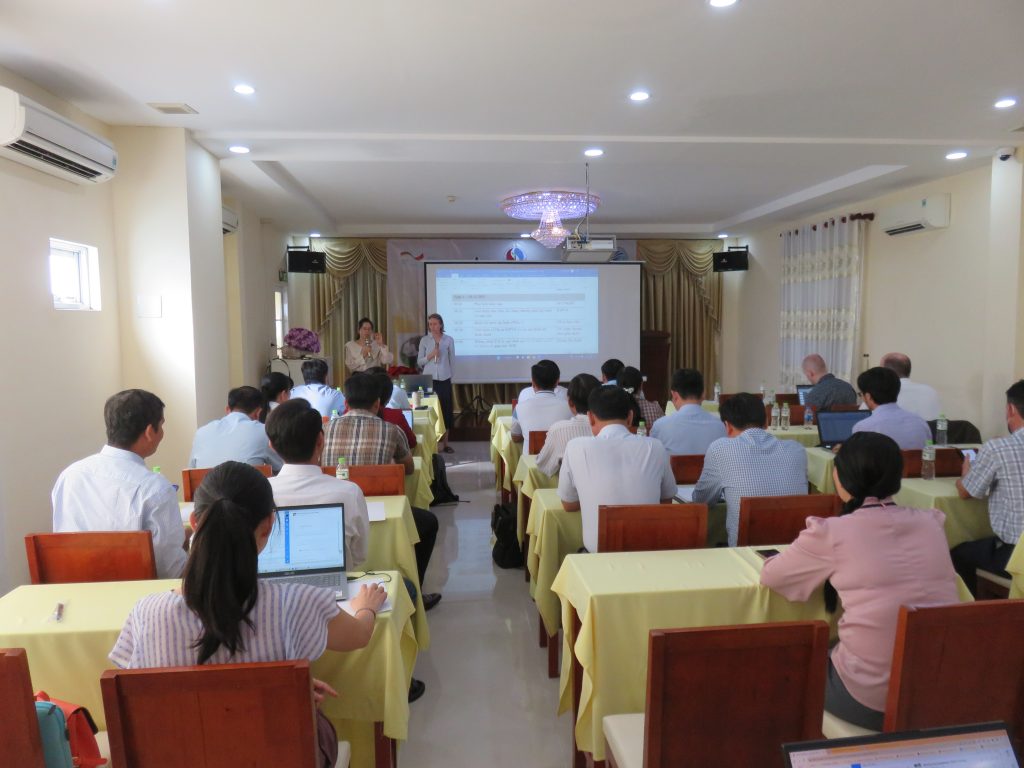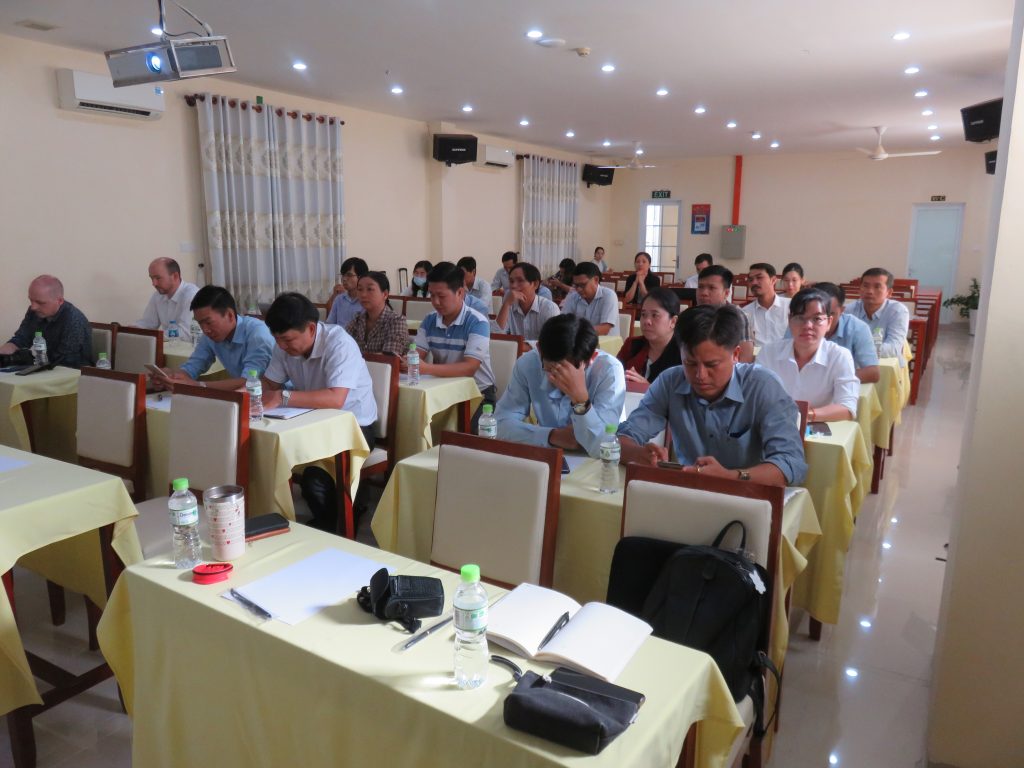 On the second day, participants were informed about the use of groundwater level data and the trainees were able to practice directly on the SEBA equipment at the venue and also at a field site in Ganh Hao.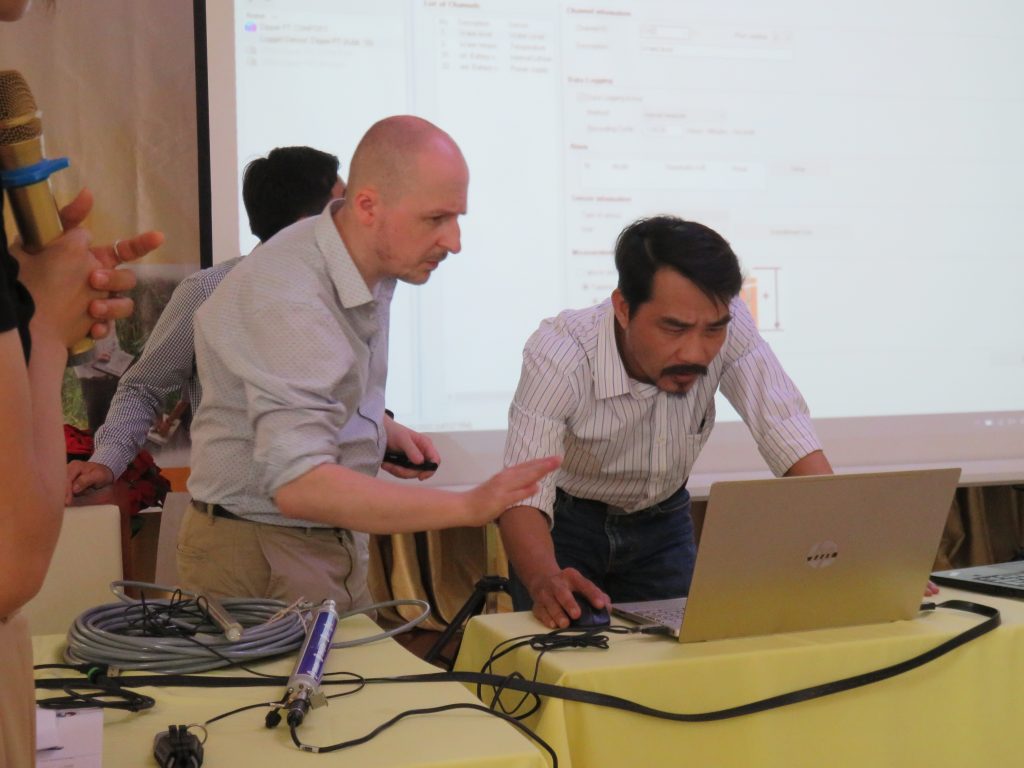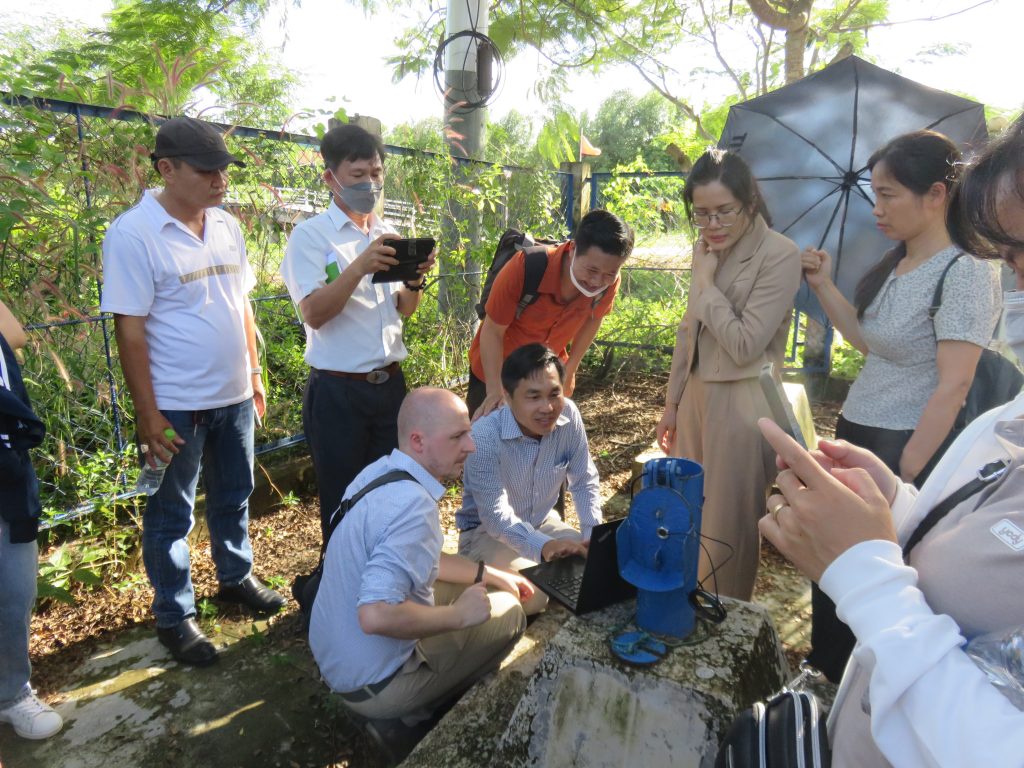 This training was a vital step after handing over the monitoring equipment to the DONREs, but on-the-job training is likely to be necessary to improve the skills and confidence in O&M of DONRE staff further.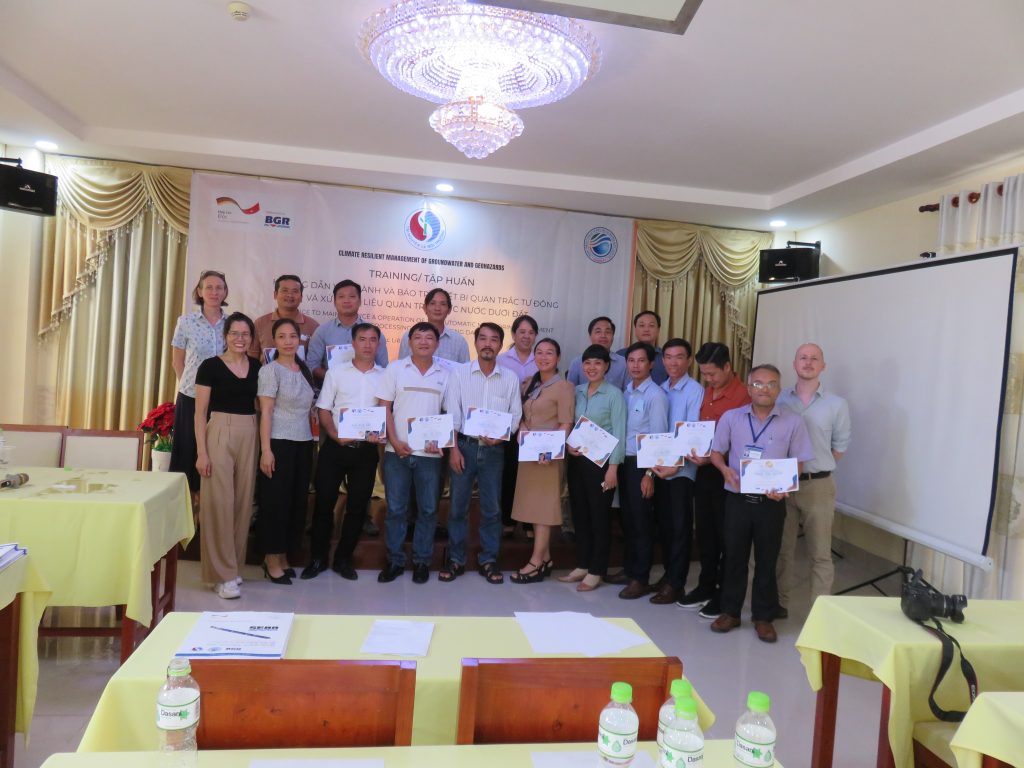 A total of 24 people from the DONRE Bac Lieu, DONRE Soc Trang, DONRE Ca Mau and DONRE Hau Giang participated in the training and were handed over the certificates.