Closing Ceremony for IGPVN 2017-2022
On October 18, 2022, at Hanoi Club Hotel, the National Center for Water Resources Planning and Investigation (NAWAPI) in collaboration with the German Federal Institute of Geosciences and Natural Resources (BGR) held the Closing Ceremony of the Project Improvement of Groundwater Protection in Vietnam (IGPVN) for the period 2017-2022. Representatives of BGR, German Embassy in Vietnam, Department of Water Resources Management, Institute of Geosciences & Mineral Resources together with departments, divisions and sub-centers under NAWAPI attended the Closing Ceremony.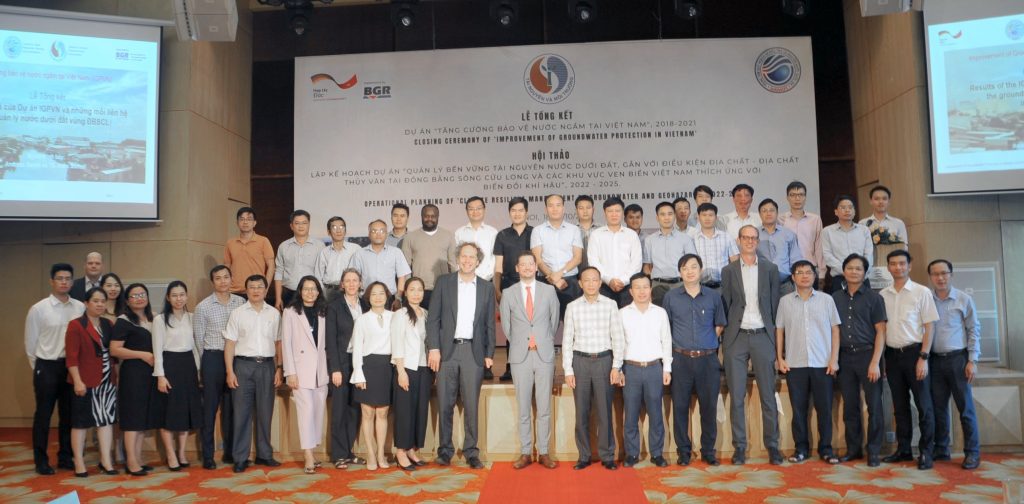 Mr. Schmid-Kreye, First Secretary Section Economic Cooperation and Development, German Embassy outlined the context of the closing ceremony and the importance of groundwater in the Mekong Delta. He emphasised the need for a concerted approach to tackle challenges in water resource management in the region and congratulated Vietnam on the recent adoption of the Mekong Delta Integrated Regional Master Plan as well as the ongoing Water Resources Planning for the Mekong DeltaRiver Basin.
Mr. Don presented a comprehensive overview of the project objectives, outputs, results and activities under each output area. He also presented lessons learnt and gave recommendations for improvement in the future cooperation.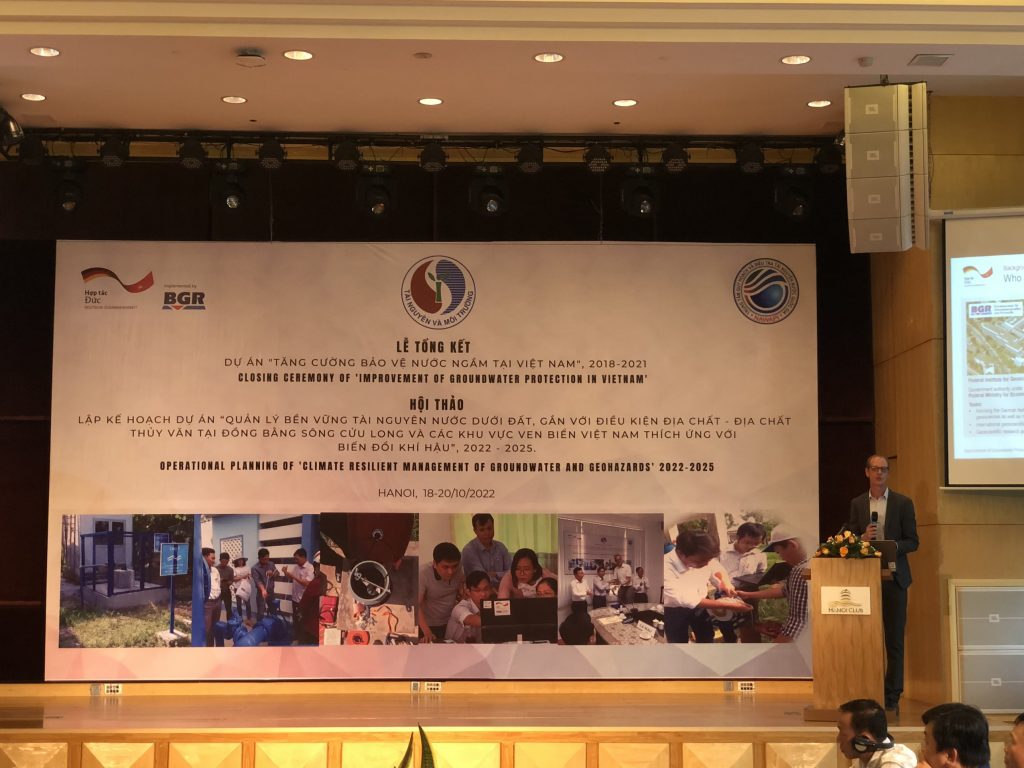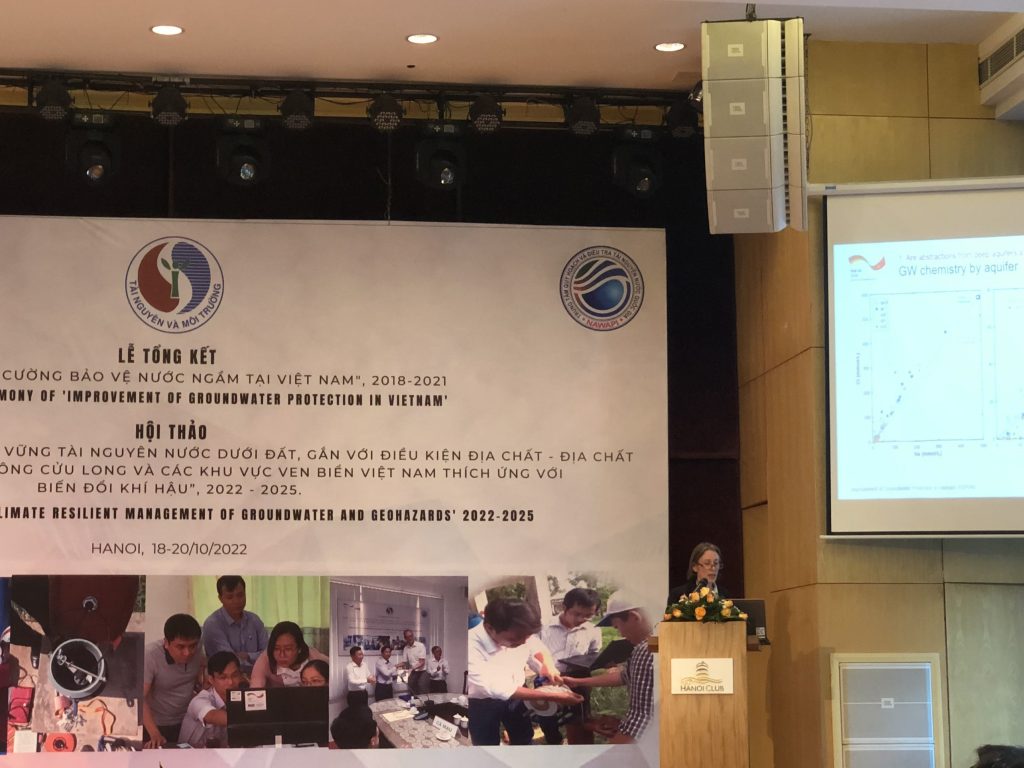 Mr. Andreas Renck, BGR Team leader introduced the background to the IGPVN project, while Dr. Steinel presented findings and conclusions to four key questions:
Are abstractions from deep aquifers a solution?
Are GW abstractions sustainable?
How relevant are GW abstractions for land subsidence?
Where does GW salinity come from?
Main activities and results of IGPVN with DONREs were highlighted by Dr. Hoang Thi Hanh, IGPVN hydrogeologist.
In general, all three DONREs (Soc Trang, Ca Mau and Bac Lieu) highly appreciate the practicality of the activities and results by the Project and expected a continuation of the Project in their provinces in the new period.
According to a representative of the Department of Water Resources Management, the results of the IGPVN Project are direct contributions to the planning of water resources in the Mekong River Basin.